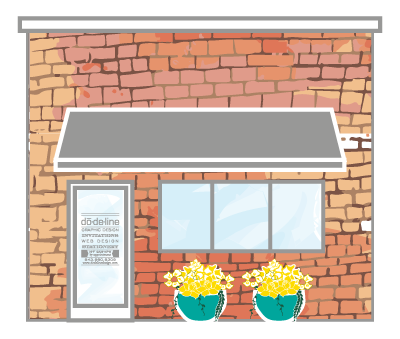 Our Studio
Dodeline Design
1051 Johnnie Dodds Boulevard
Suite E
Mount Pleasant, SC 29464
Email: info@dodelinedesign.com
Phone: 843.860.8308
Twitter: @dodelinedesign
Facebook: www.facebook.com/dodelinedesign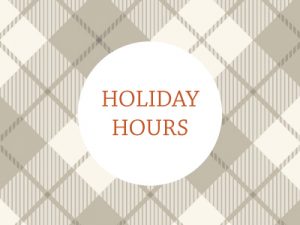 Closed November 23rd – 27th
Closed December 17th – January 9th
Our studio is conveniently located in Mount Pleasant, South Carolina, just over the bridge near Crickentree Village.  Our neighbors include Five Loaves Cafe, so plan your visit around lunch (and you very well might run into one of us there too!).  Sometimes it's a bit tricky to spot us, but pull into the Crickentree Village parking lot, and immediately head to your right towards the brick building. You will see a black awning and our name on the door with cheery blue flower pots on the front.
If you pull into the front of 1051 Johnnie Dodds Boulevard, you'll want to stay in your car and head around the back side of the building, which is where Suite E is located. Please click here for directions.
We are available for client meetings by appointment.
We have a handy-dandy scheduling tool which you can access here to find a time where we can both meet in our office.