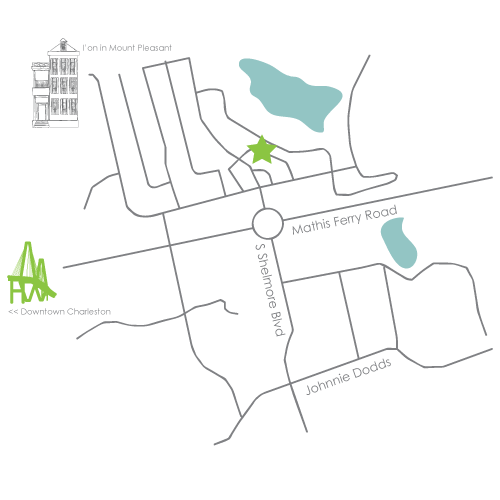 In this day and age, there are about a 100 million ways to communicate, so feel free to hit us up on Twitter, Facebook, phone…you get the idea.
Email: info@dodelinedesign.com
Phone: 843.860.8308
Twitter: @dodelinedesign
Facebook: www.facebook.com/dodelinedesign
Our studio is conveniently located in Mount Pleasant, South Carolina, just over the bridge in I'on Town Square. We are available for client meetings by appointment. Please click here for directions.
Dodeline Design
10 Resolute Lane
Suite 202 and 204
Mount Pleasant, SC 29464
schedule a meeting
We have a handy-dandy scheduling tool which you can access here to find a time where we can both meet in our office.