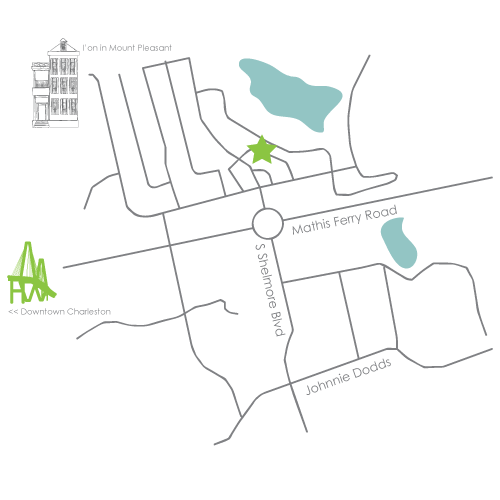 Say Hello
In this day and age, there are about a 100 million ways to communicate, so feel free to hit us up on Twitter, Facebook, phone…you get the idea.
Email: info@dodelinedesign.com
Phone: 843.606.0890
Twitter: @dodelinedesign
Facebook: www.facebook.com/dodelinedesign
Our studio is conveniently located in Mount Pleasant, South Carolina, just over the bridge in I'on Town Square. We are available for client meetings by appointment. Please click here for directions.
Dodeline Design
10 Resolute Lane
Suite 204
Mount Pleasant, SC 29464
Holiday Hours
It's getting to be that time of year! In observation of the holiday season, we will be closed the following dates:
November 26th – 29th (Thanksgiving)
December 24th – 26th (Christmas)
December 31st – January 1st (New Year's)
Please note, there will be limited services available from December 13th to December 18th, as Sarah will be traveling. Order processing and stationery production will continue as normal.