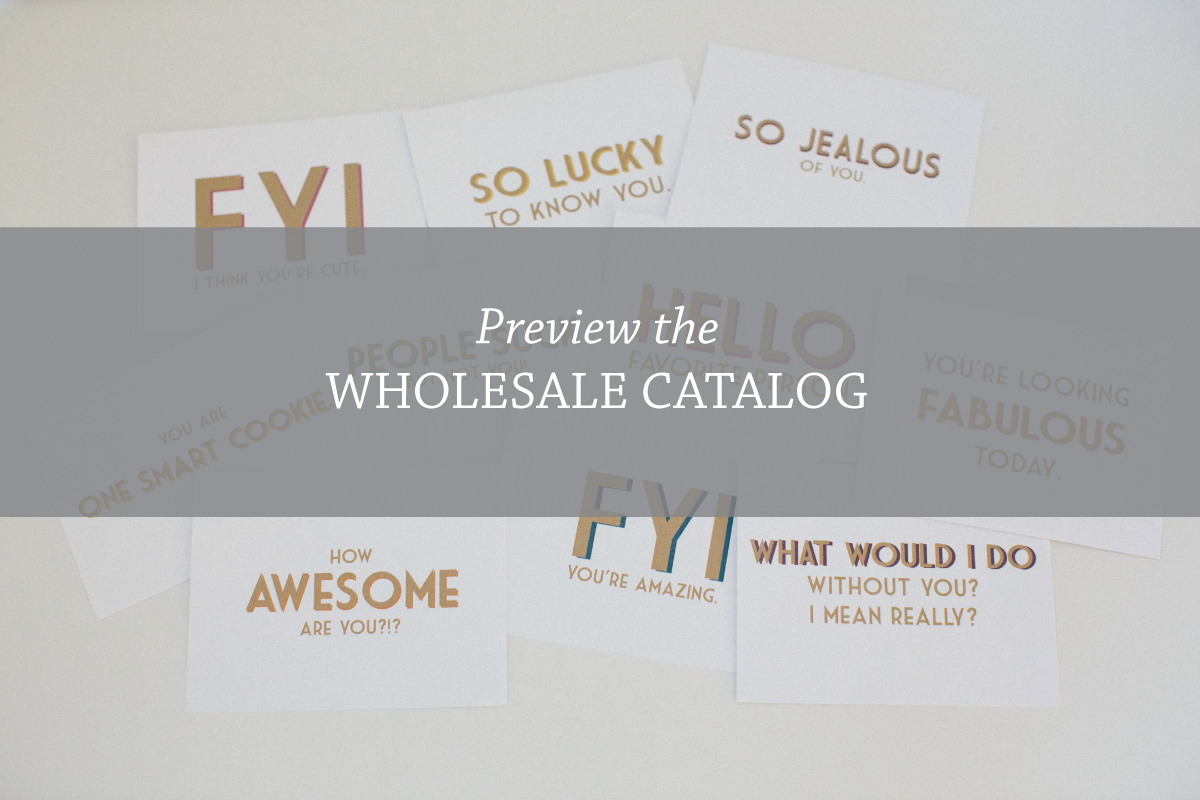 hello there!
We absolutely love working with other businesses and fostering long lasting relationships. Our wholesale greeting cards are reasonably priced and packaged so that they will stand up to all the normal wear and tear of retail shelves. Preview our wholesale greeting cards catalog to view our offerings and review policies and process.
Additionally, we are proud to have been among the first members of Etsy Wholesale. If you are an Etsy member, we can provide you with a private link to our Etsy Wholesale store for your convenience as well. Simply let us know that you'd like to place your order that way when you reach out. In the meantime, you can check out our regular retail shop on Etsy here.
Please fill out the form if you would like to request a line sheet and catalog. You can also email info@dodelinedesign.com or call our studio from 9AM – 5PM, Monday through Friday at 843.860.8308.
To receive updates about our wholesale offerings, please join our wholesale mailing list.