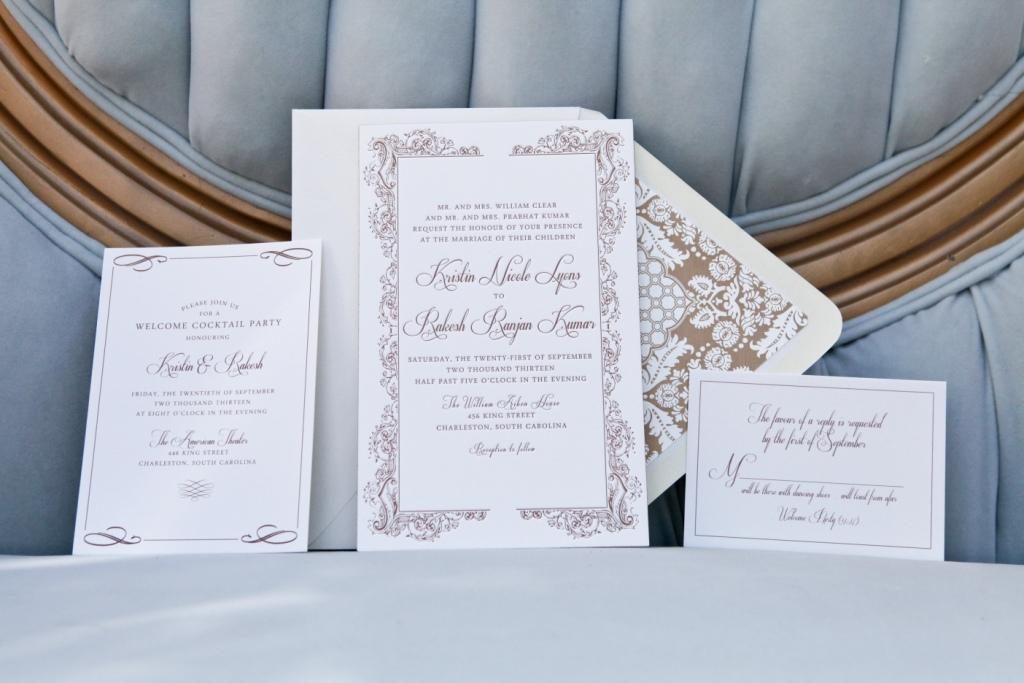 As they say, "variety is the spice of life," and as creative types, we wholeheartedly agree. That's exactly why we strive to offer affordable custom wedding invitations to our brides.
We'll match colors from a Pinterest board, search for unique typefaces, and brainstorm clever packaging ideas for each of our custom wedding invitation clients. We make it a priority to find distinctive ways to tailor your invitation suite to your event within your budget and timeline. Whether you're going formal, modern, rustic, or vintage, we would love to help.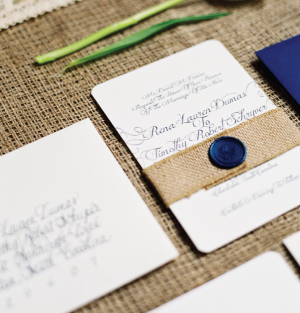 Gallery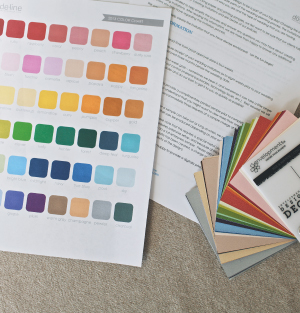 Design Guide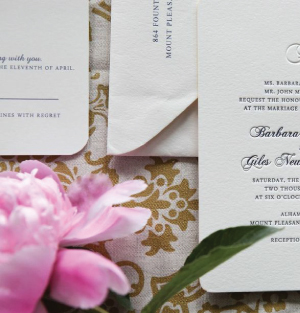 Price Guide
Custom wedding invitations process

START THE CONVERSATION.
Explore the gallery
. Look for inspiration. Get to know us a bit, and then
drop us a line
to start the conversation. Be sure to share your wedding date, any specifics you're looking for, venue and wedding style, as well as how many you need (
psst..don't forget, it's households, not head count!
).

LET THE BRAINSTORMING BEGIN.
We'll get excited with you and start bouncing ideas back and forth, as well as, of course, a quote to help you with the less-fun-but-necessary budget planning. You can set up a time to come into our office, a phone chat, or we can work over email – since Charleston is a destination wedding city, we're very comfortable with all three. Once we have that relatively worked out, you'll fill out our new bride worksheet and become an official dodeline wedding client.

DESIGN TIME.
Now is when we will want to establish the wording you'd like to use for your save the date or invitation. Feel free to ask questions and we'll help you find the right fit. Based on our brainstorming and the wording, we'll let you know when to expect your first design proof (usually only a few days).

TWEAKING TO PERFECTION.
We'll go back and forth to get the design just right, finalizing details like envelope colors, construction and presentation in the process.

FINAL PROOFS.
Once the design is perfected, you'll fill out our
proof approval form
, and the production process begins! We'll be ordering in materials, printing, and getting everything together to create your dream invitation suite. This process can take a few days to a several weeks based on factors like backorderes, calligraphy timelines, wedding or season, etc. We'll do our best to keep you posted and get them done as quickly as possible.

ET VOILA!
A magical email will arrive letting you know that your order is ready for local pickup or is in the mail heading your way. You can also choose to have us actually mail the save the dates / invitations for you if we are assembling the order. And when you see your name on your very own wedding stationery, it all starts to feel real – get excited!

See more of our stellar reviews on Wedding Wire.
Photo Credit: Jennifer Bearden