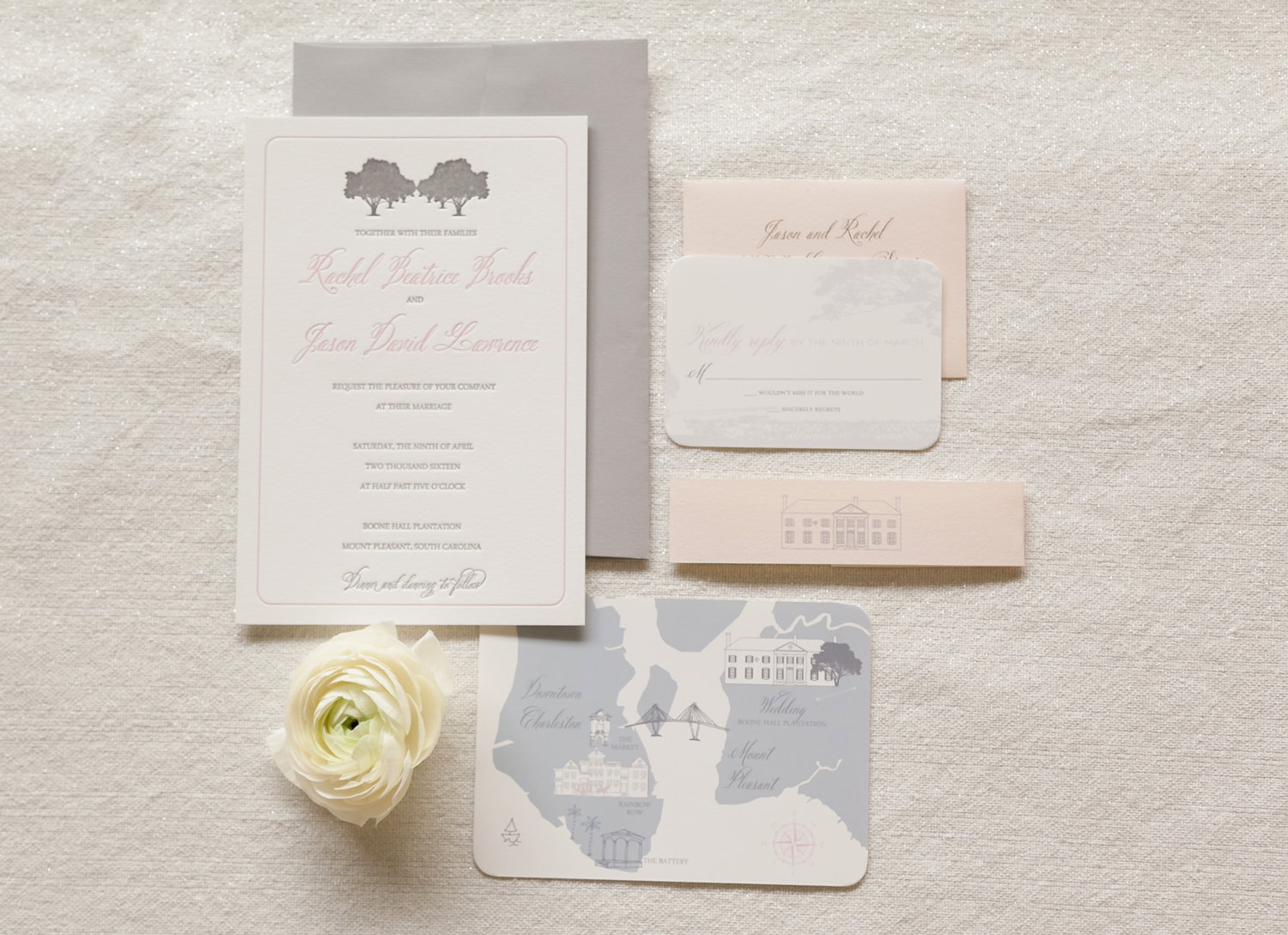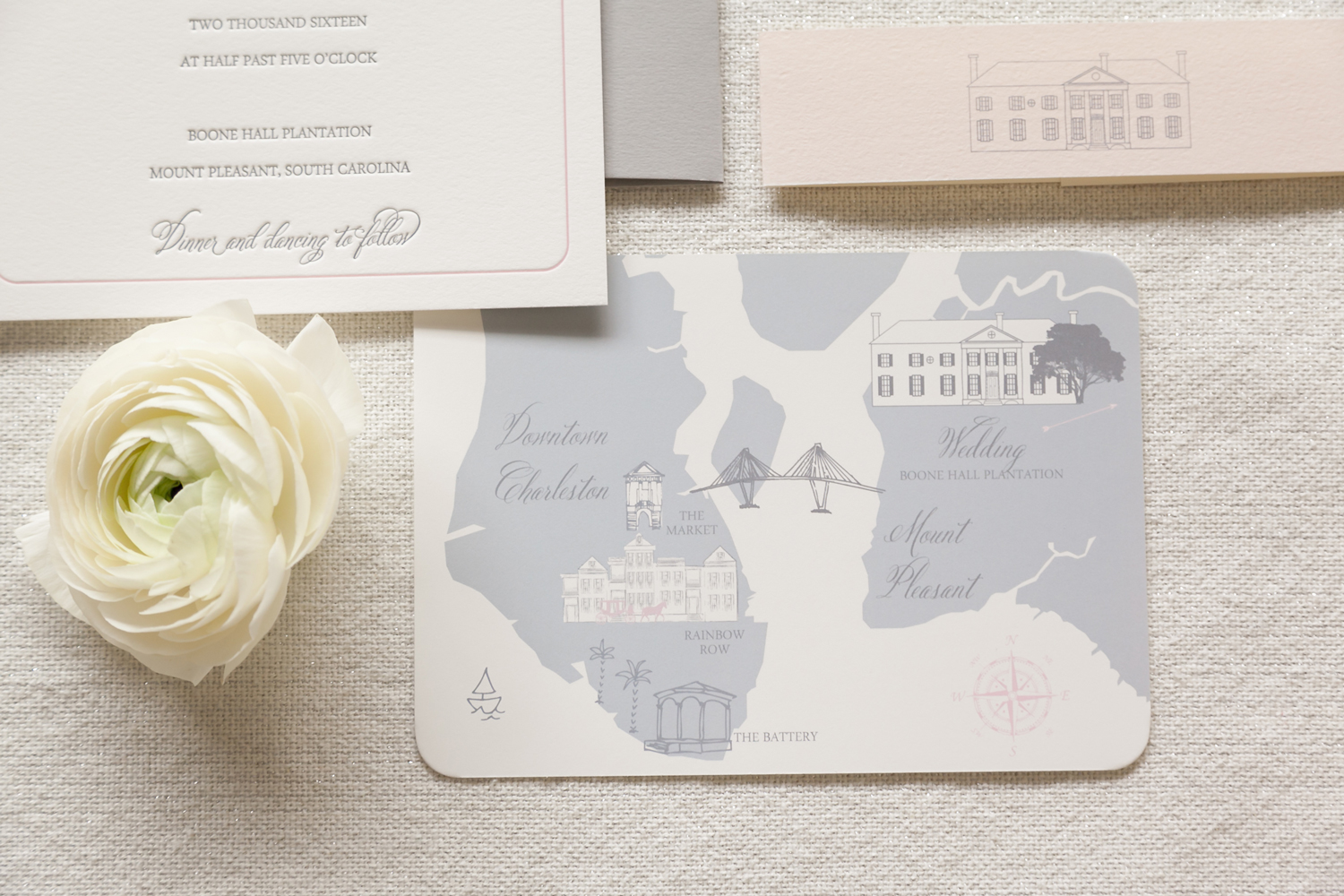 boone hall wedding invitation
Boone Hall wedding invitation in a gorgeous blush and gray combination, but the elements could really work for any outdoor venue or Southern plantation. The invitation is done in two color letterpress and is a bit oversize at 6×9. The design of the invitation uses traditional typefaces underneath a pretty row of oak trees. For the response card, which is flat printed, we brought in a marsh scene which is perfect for Boone Hall. To help guests who may not be familiar with Charleston, a fun wedding map was included with points of interest. The Boone Hall house is on a belly band which wraps up the whole package.

This Boone Hall wedding invitation is just one example of our many custom design projects. Call us today at 843.860.8308 or drop us a line at info@dodelinedesign.com to discuss your wedding — we work hard to create a personalized wedding paper experience for brides all over the world.
Photo Credit: Seastar Arts