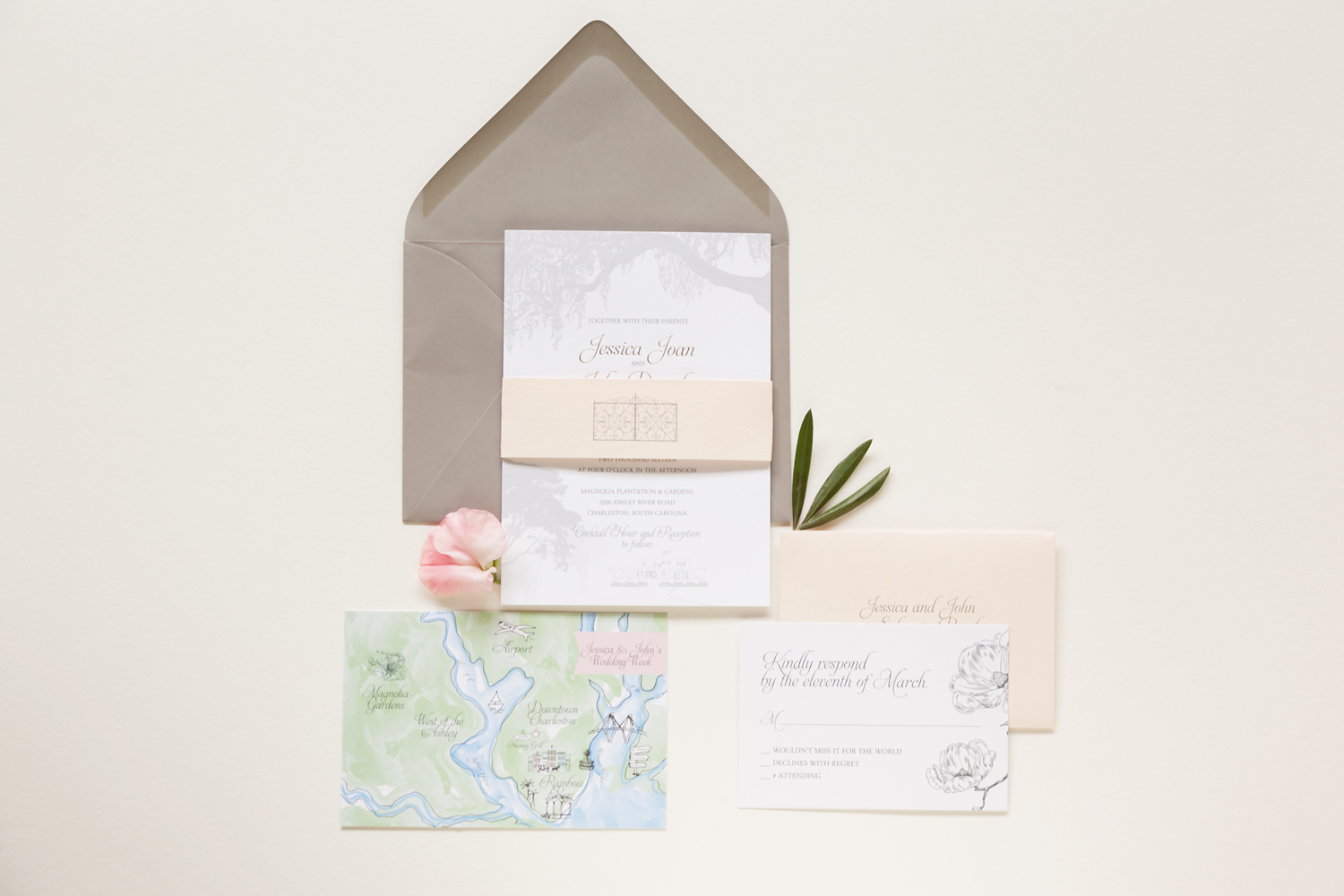 magnolia plantation wedding invite
This Magnolia Plantation wedding invite gives your guest a wonderful preview into the beautiful venue they'll be visiting on your wedding day. With a watermarked oak tree + illustration of the plantation house, the invitation is very unique and personalized. In this version, we also used gold foil to make the couple's names stand out even more. Gray and gold are a gorgeous combination!
Magnolia flowers appear on the response card, further adding to the Magnolia Plantation "theme," and a custom watercolor wedding map show guests the lay of the land. Touches of blush pink were incorporated with the map, response envelope, and belly band. The belly band ties up the package neatly with one of the Magnolia Plantation gates printed in the center. Everything is tucked into a deep gray envelope for a unique touch and some pretty contrast.

This Magnolia Plantation wedding invite is just one example of our many custom design projects. Call us today at 843.860.8308 or drop us a line at info@dodelinedesign.com to discuss your wedding — we work hard to create a personalized wedding paper experience for brides all over the world.
Photo Credit: Seastar Arts