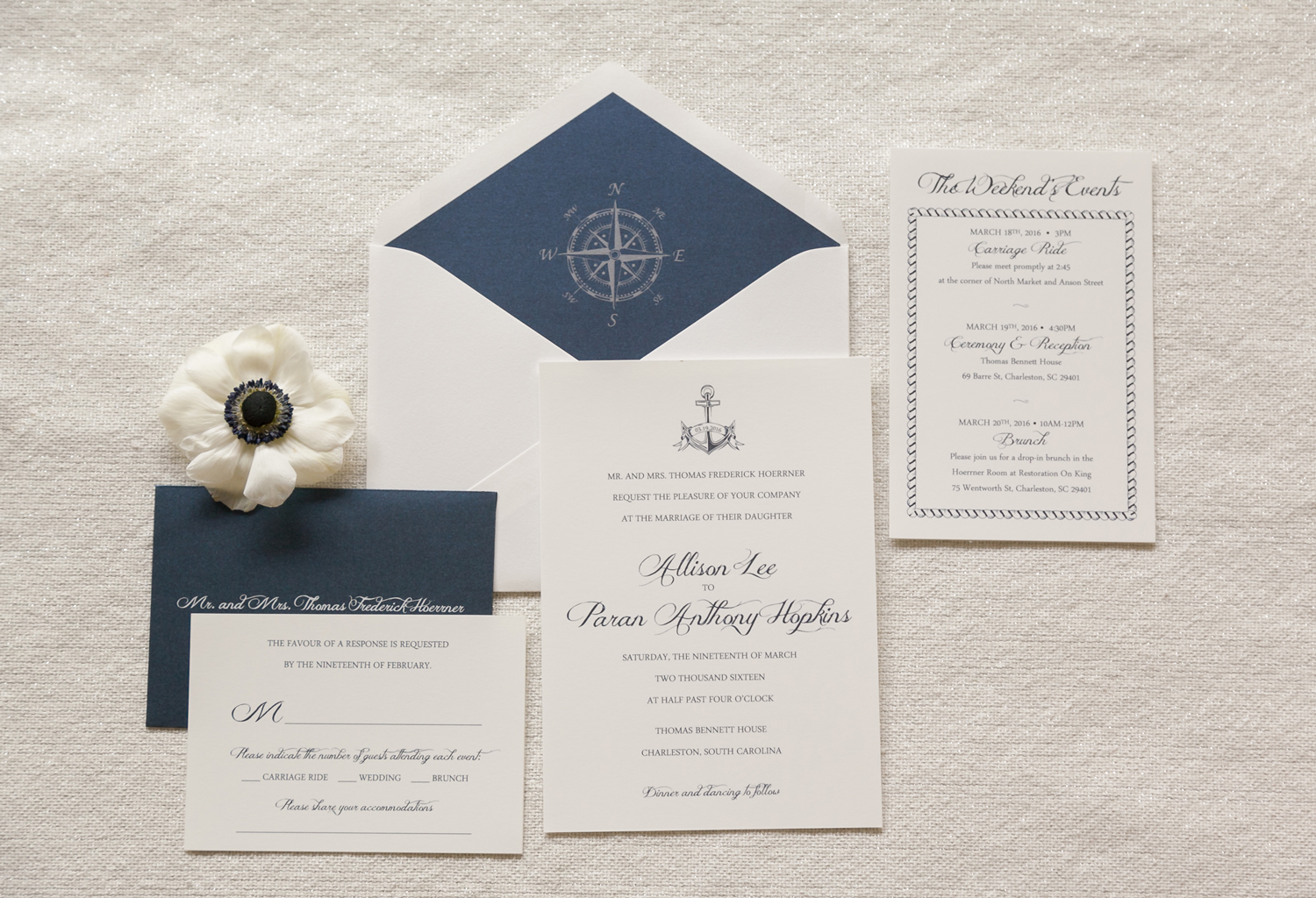 nautical wedding invitation
Nautical wedding invitation complete with a silver compass on a navy envelope liner. An anchor adorns the invitation itself, embellished with the wedding date. The traditional style response card will arrive back to the couple in a navy envelope that matches the envelope liner. Finally, a details card is included that has a fun nautical rope detail to finish the suite off. This couple celebrated their destination wedding in Charleston at the Thomas Bennett House in March – the perfect time of year for beautiful spring weather!

This nautical wedding invitation is just one example of our many custom design projects. Call us today at 843.860.8308 or drop us a line at info@dodelinedesign.com to discuss your wedding — we work hard to create a personalized wedding paper experience for brides all over the world.
Photo Credit: Seastar Arts