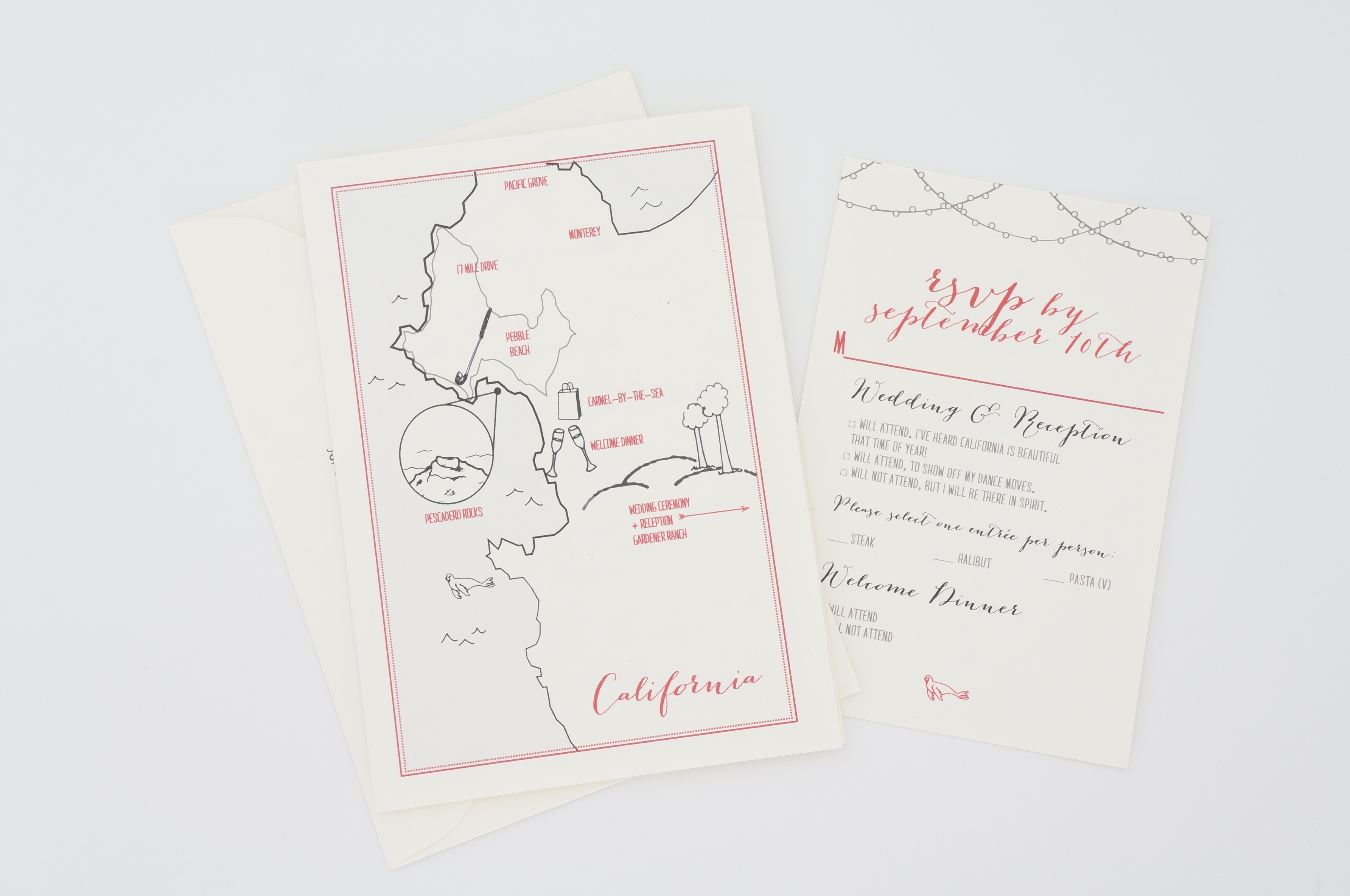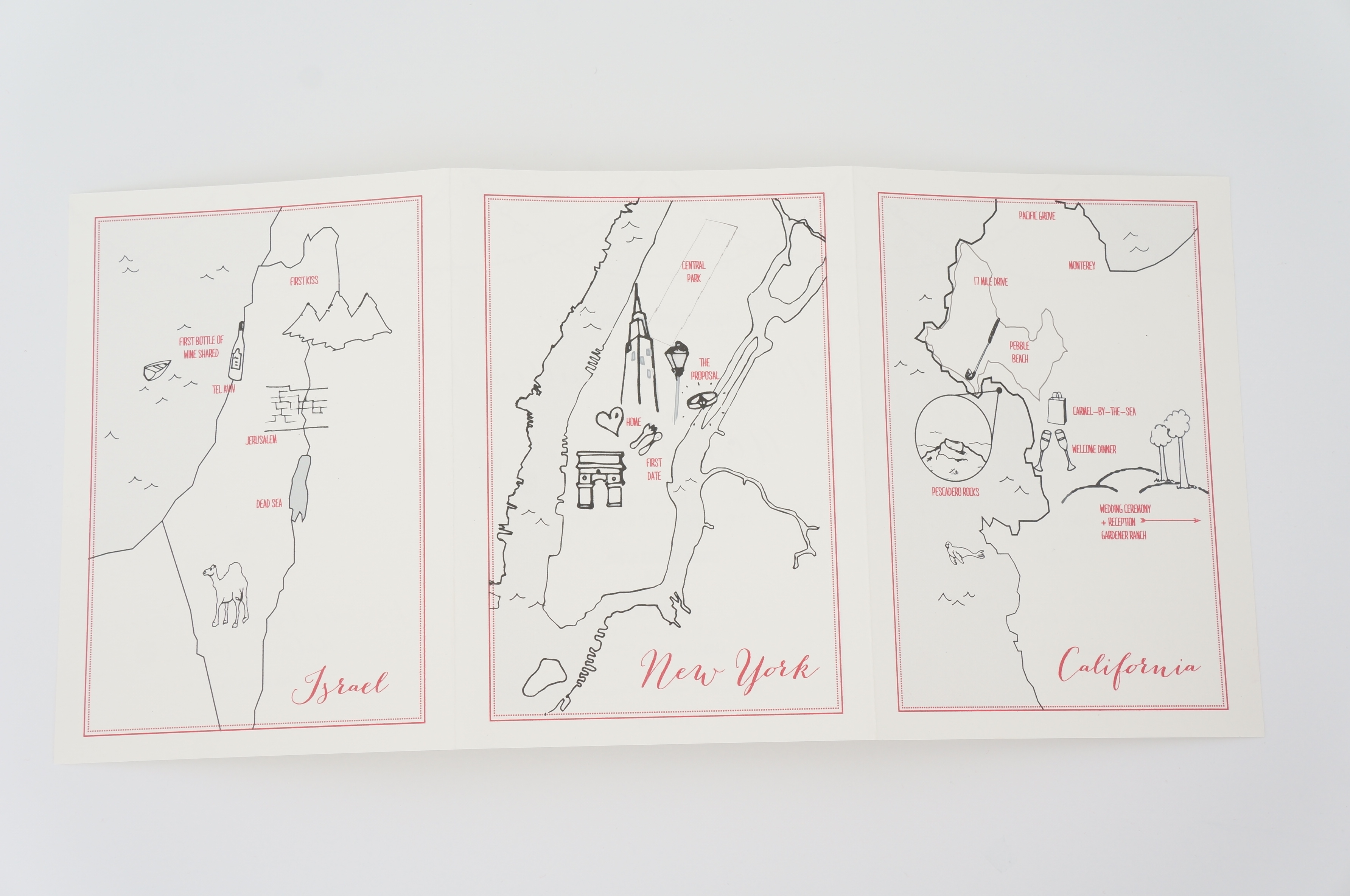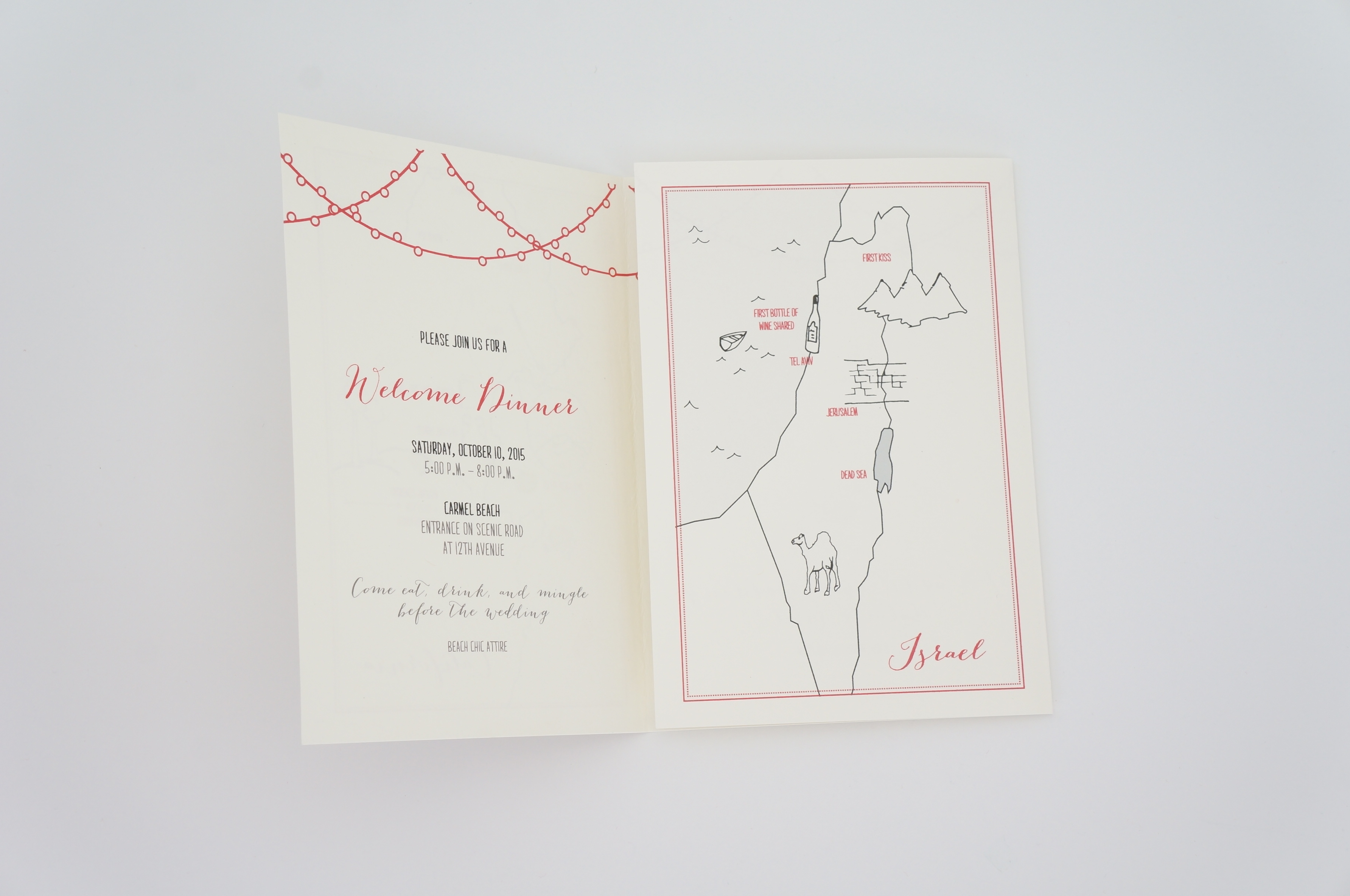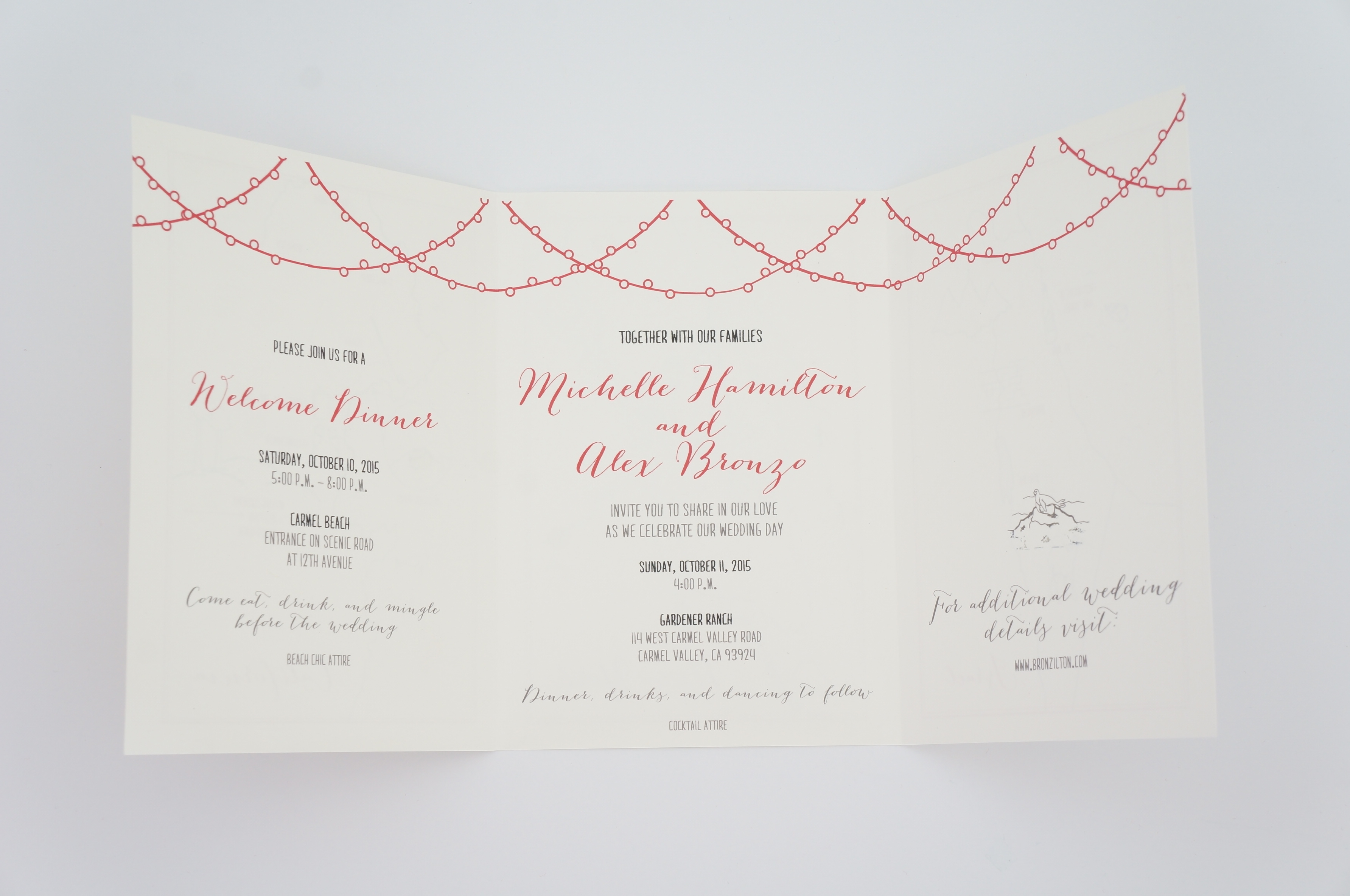 trifold wedding invitation
This trifold wedding invitation is very personalized and so special. The main feature is three distinct maps that celebrate where the couple lives, where they met, and where they will be married. Each shows important places such as the first date, the wedding location, and first bottle of wine shared together. It doesn't get sweeter than that! Inside the trifold, the information for the welcome party is on the first panel, the invitation itself on the next, and a website for more details on the far right. Along with the trifold wedding invitation, a response postcard was sent out that included both wedding events & meal choices.

This trifold wedding invitation is just one example of our many custom design projects. Call us today at 843.860.8308 or drop us a line at info@dodelinedesign.com to discuss your wedding — we work hard to create a personalized wedding paper experience for brides all over the world.