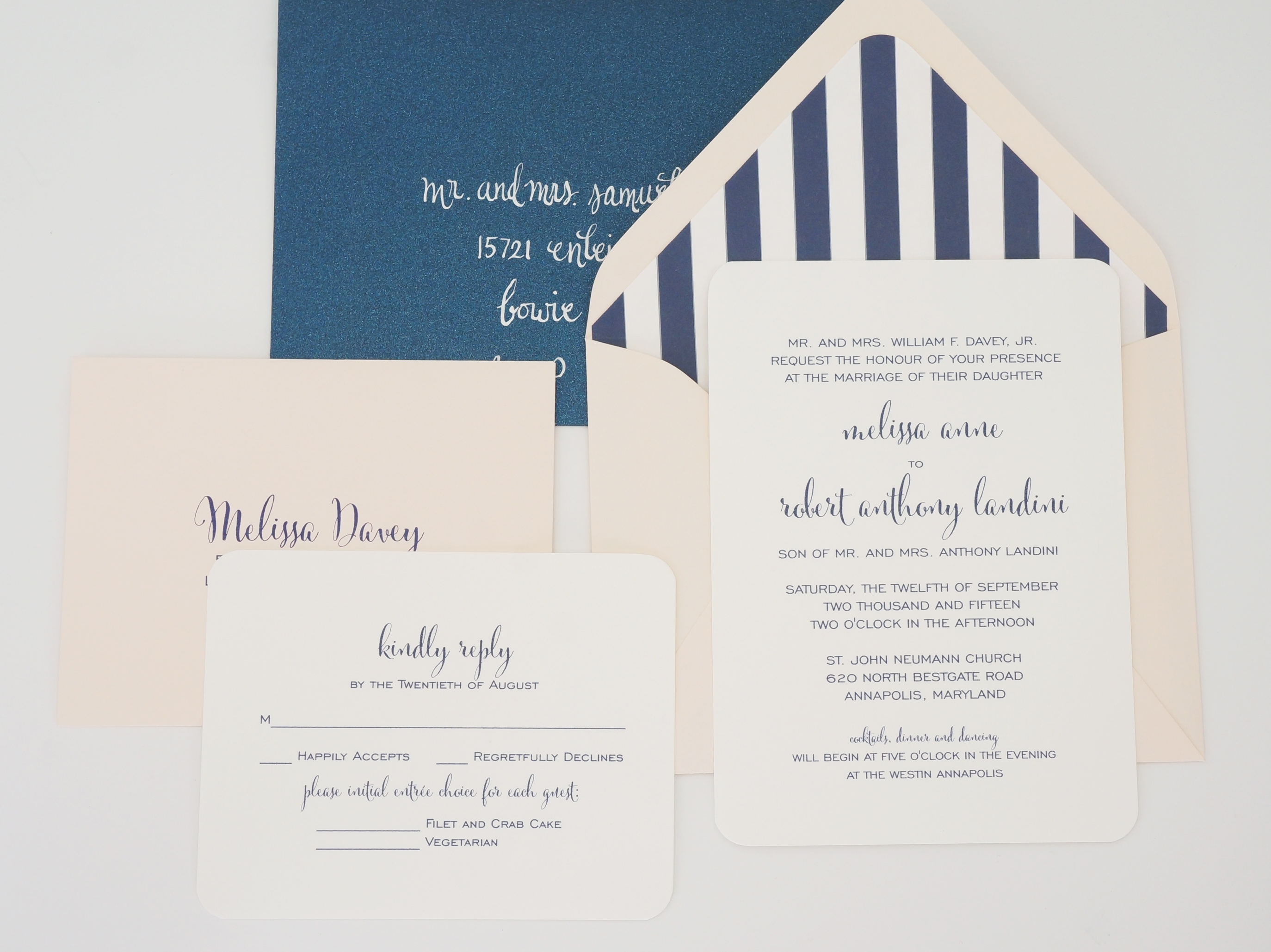 blush and navy wedding invitation
This blush and navy wedding invitation is simple but so beautiful. The typography is a bit more modern with with a calligraphy flair on the invitation and response card. Rounded corners definitely soften the pieces and make them a bit more modern. Navy ink for the suite pairs with a blush pink response envelope and inner envelope, which is lined with a nautical stripe as a little nod to Annapolis' nautical side. Everything tucked inside a shimmery navy envelope finished with calligraphy by Paige Tanenbaum, also done in a modern all lowercase that turned out beautifully.

This blush and navy wedding invitation is just one example of our many custom design projects. Call us today at 843.860.8308 or drop us a line at info@dodelinedesign.com to discuss your wedding — we work hard to create a personalized wedding paper experience for brides all over the world.