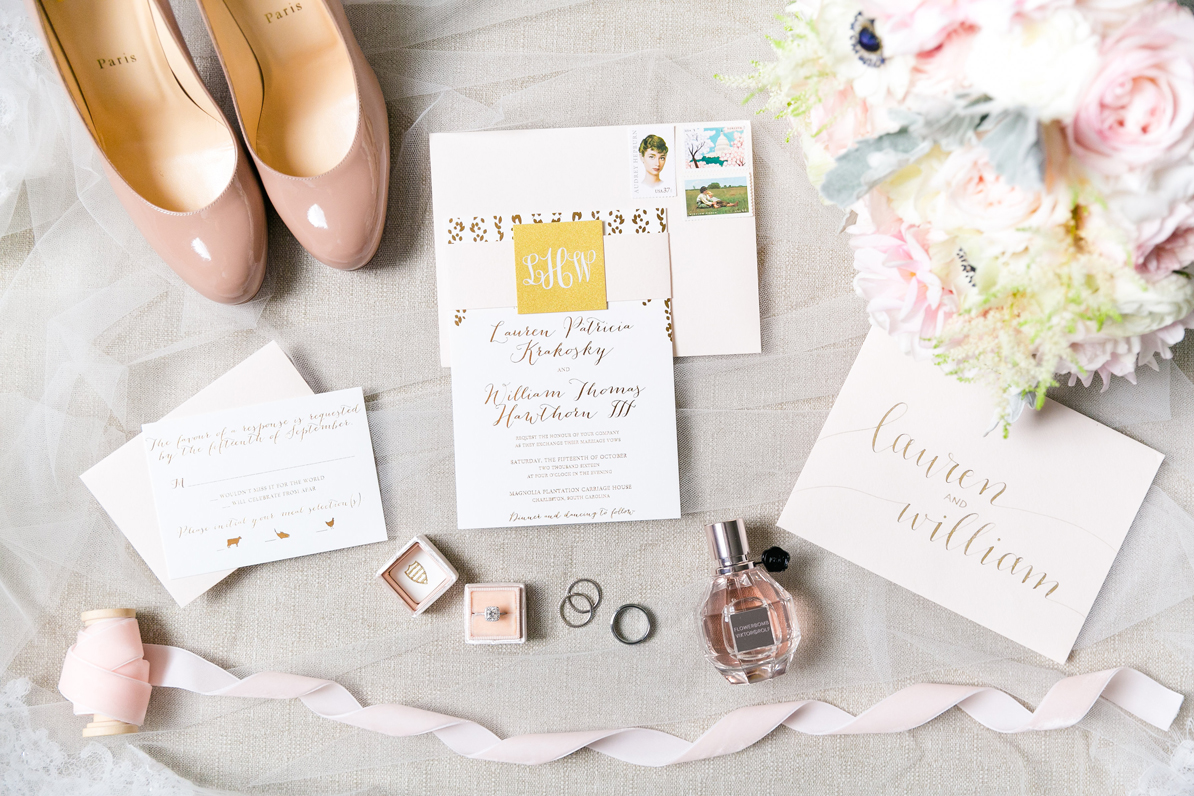 cascading gold foil invitation
The cascading gold foil design at the top of this invitation is absolutely stunning! Not only did we use gold foil for that element but all of the invitation text and response card as well. A soft blush pink pairs so prettily with the gold and is used for the envelopes and belly band. We changed it up just a little on the invitation "seal" by using white ink on bright gold paper to match the envelope liner.
This cascading gold foil invitation definitely sets the stage for an elegant but very fun wedding!

This cascading gold foil invitation is just one example of our many custom design projects. Call us today at 843.860.8308 or drop us a line at info@dodelinedesign.com to discuss your wedding — we work hard to create a personalized wedding paper experience for brides all over the world.
Photo credit: Dana Cubbage