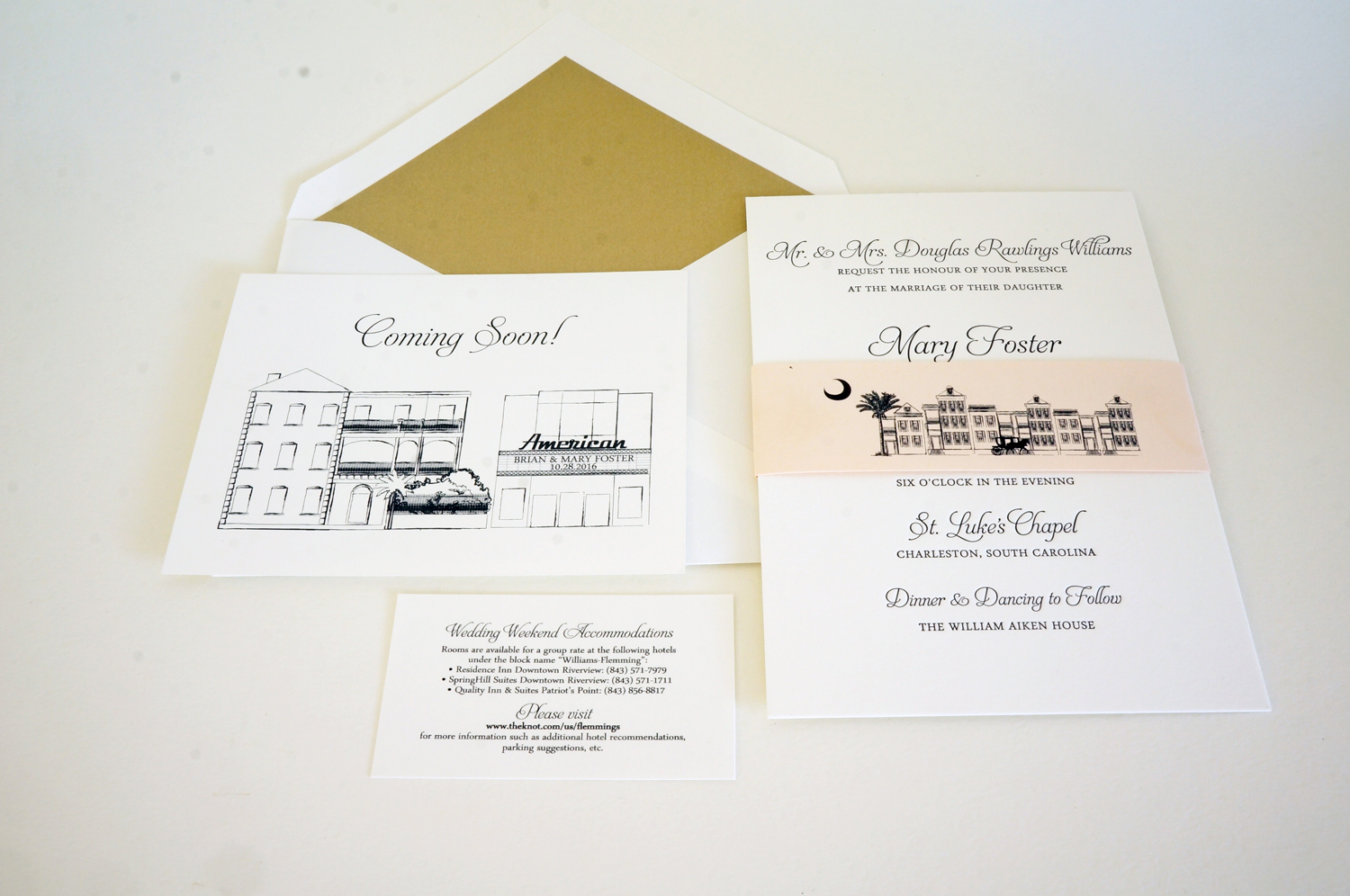 Charleston invitation design
The Charleston invitation design is perfectly suited to a destination wedding in Charleston while still being very classic. The invite itself is as timeless as it gets in black letterpress with text only. A response postcard is paired with it that adds a touch of fun with the American Theater and William Aiken House on the back, complete with the couple's names in the marquee!
A small accommodations card is always a great thing to include to help your guests plan their trip.
Everything is held together with a blush pink belly band printed with a Charleston single house design with palm tree & carriage. The whole package gets tucked into a matching ivory envelope lined in gold.

This Charleston invitation design is just one example of our many custom design projects. Call us today at 843.860.8308 or drop us a line at info@dodelinedesign.com to discuss your wedding — we work hard to create a personalized wedding paper experience for brides all over the world.