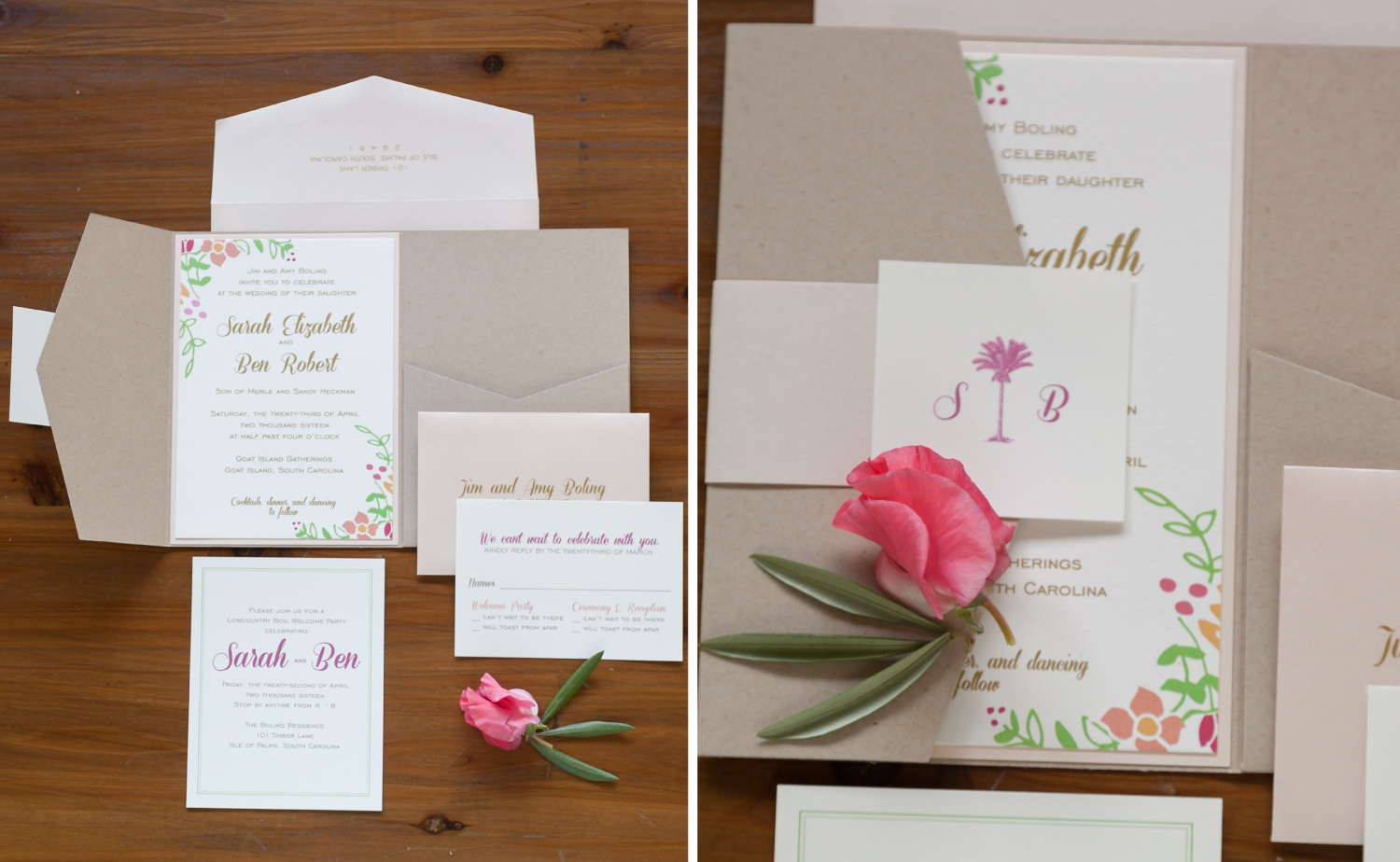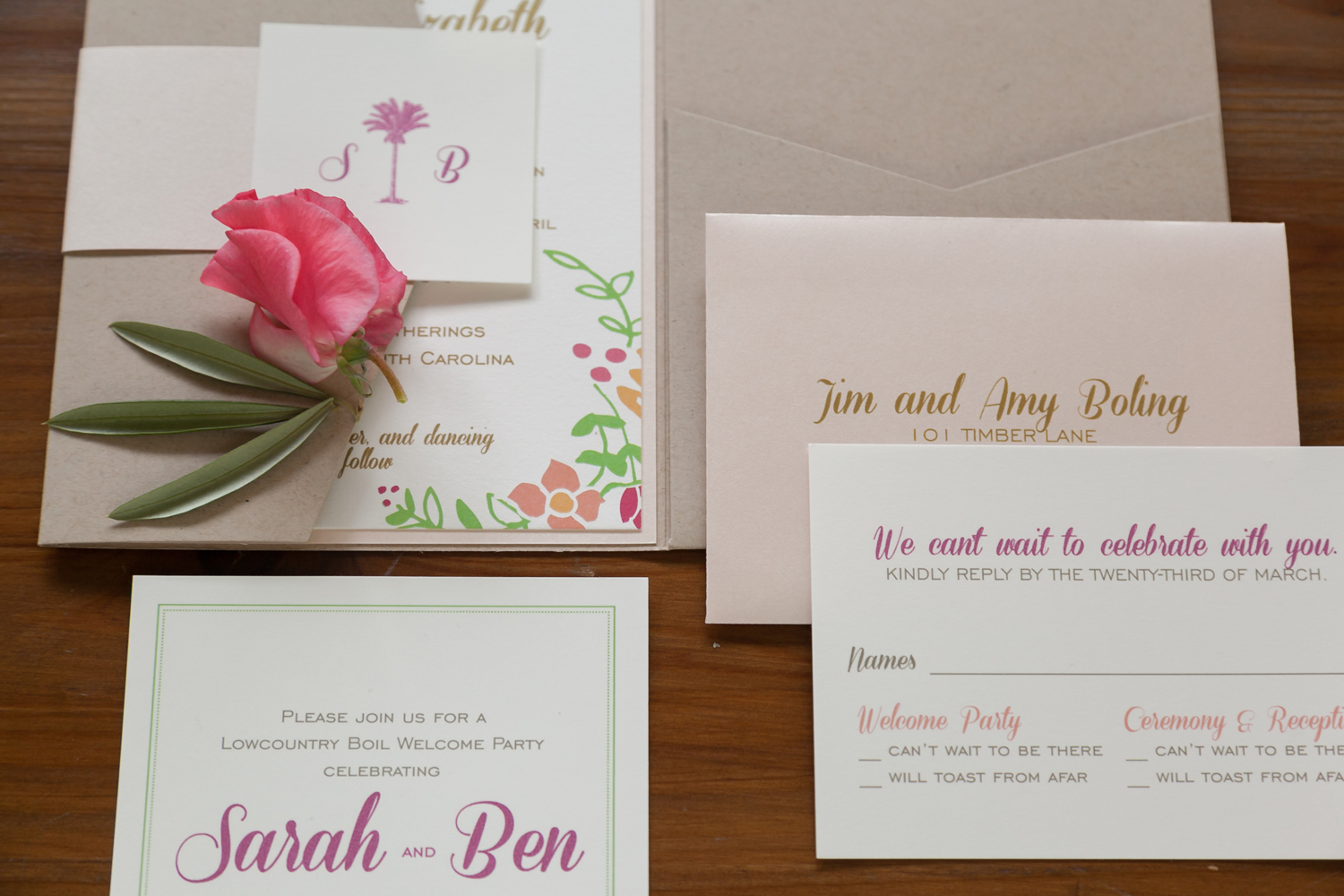 flower wedding invitation
This flower wedding invitation is so perfect for an April wedding in Charleston. The invitation has bright and colorful modern flowers and is tucked inside a kraft pocket. The pocket provides a great place for various inserts to "live" that let guests know about additional wedding events. The response card also helps keep the bride & groom organized by asking for responses to multiple events – that makes guests' lives easier too by only having to fill out one card. It went back to the couple in a pretty pale shimmery response envelope that matches the band on the outside of the pocket.
A palm tree monogram seals off the pocket itself and everything gets tucked inside a matching shimmer blush envelope.

This flower wedding invitation is just one example of our many custom design projects. Call us today at 843.860.8308 or drop us a line at info@dodelinedesign.com to discuss your wedding — we work hard to create a personalized wedding paper experience for brides all over the world.
Photo Credit: Seastar Arts