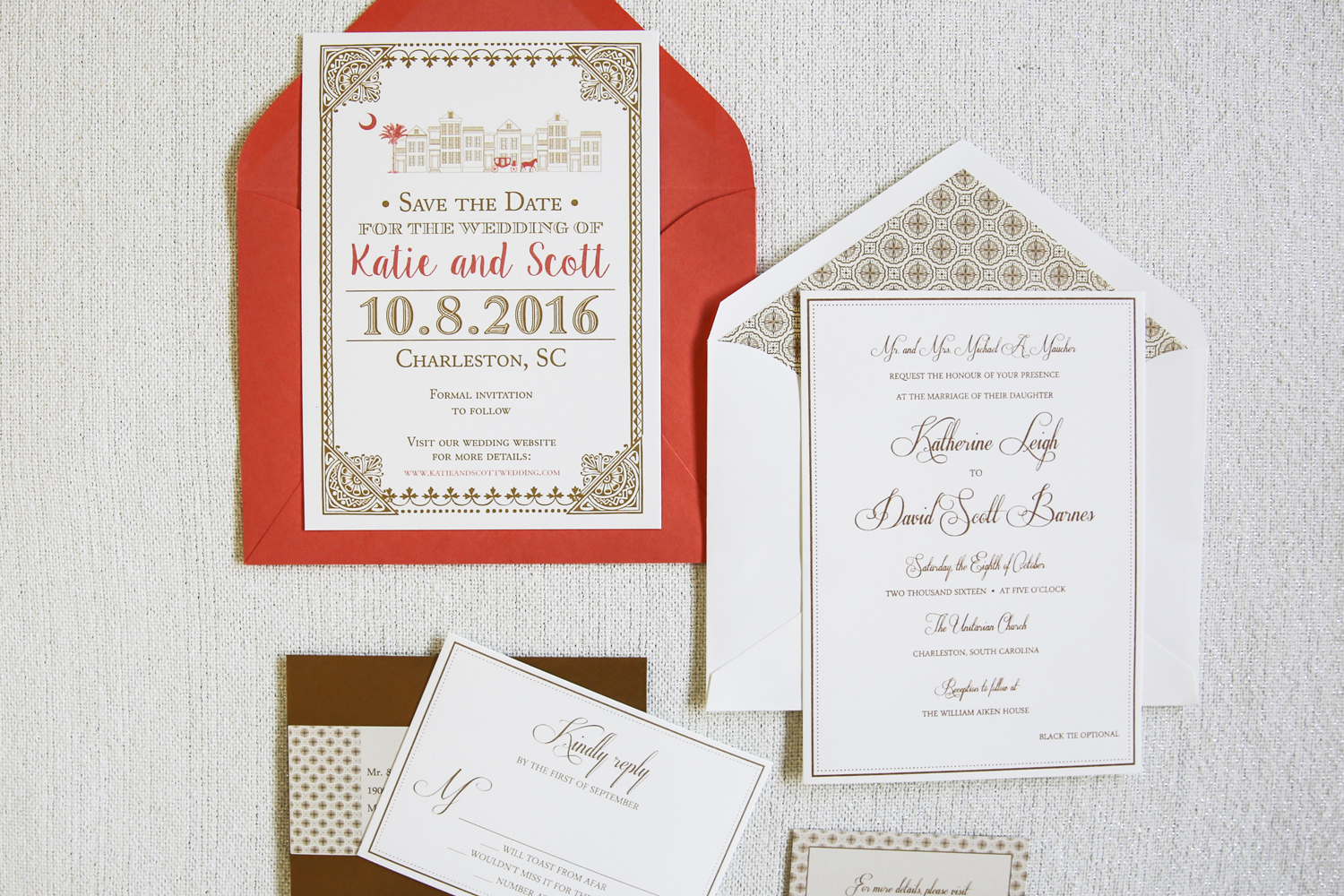 This gold and coral wedding invitation suite is classic but still so unique. We began with the save the date which has a formal and yet very fun party feel. It was sent in a coral colored envelope that definitely stood out in guests' mailboxes!
The invitation is all in gold with a few fun touches. The shimmery pattern envelope liner is reminiscent of ceiling tiles in old Charleston homes. Instead of printing the response envelope as per usual, we created a custom label that incorporated the same pattern and stands out beautifully on the gold envelope color. The invitation itself is very classic, printed in thermography, in a warm gold color with a solid + dotted line border. A website card rounds out the package to remind guests of how to get more information about the wedding weekend. This is an especially helpful touch for guests who are traveling!
This gold and coral wedding invitation is just one example of our many custom design projects. Call us today at 843.860.8308 or drop us a line at info@dodelinedesign.com to discuss your wedding — we work hard to create a personalized wedding paper experience for brides all over the world.
Photo credit: Zio & Sons