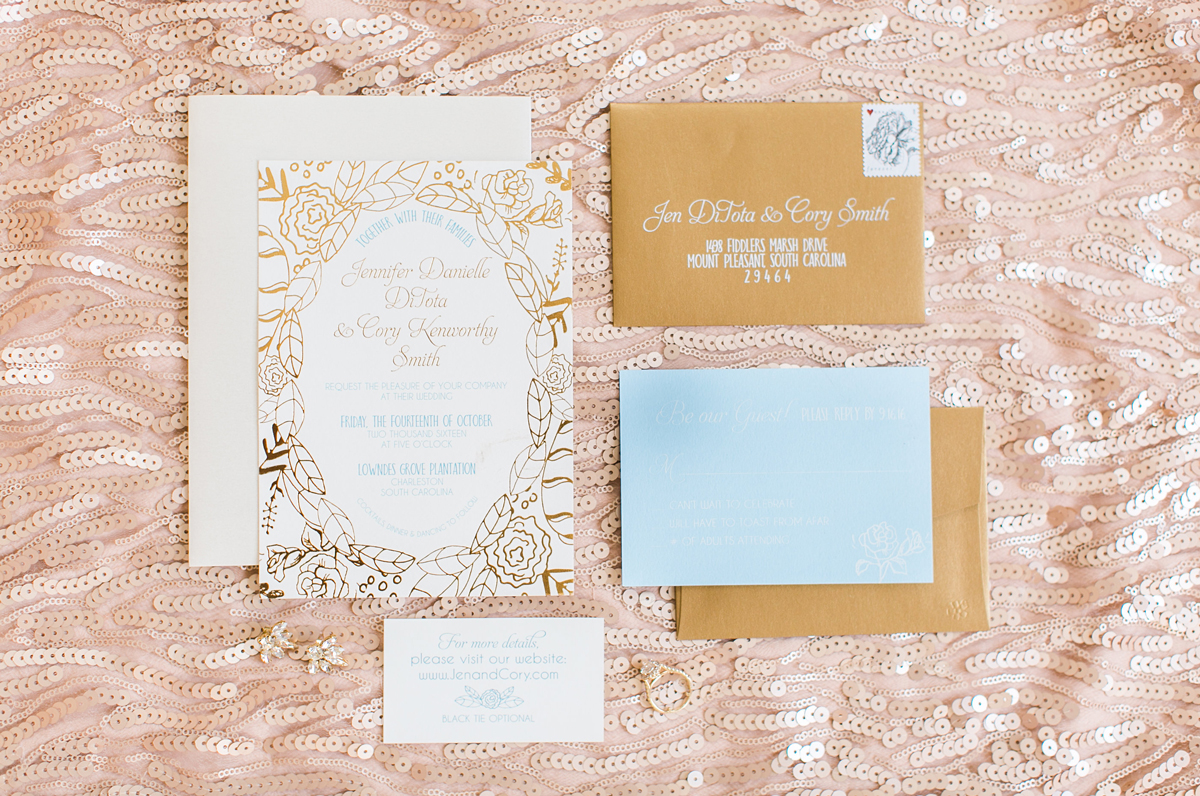 gold flower invitation
This gold flower invitation is absolutely stunning! Hand illustrated flowers with a leaf "wreath" around the wording add such a fun touch and wow factor to this invite. The couple's names are also highlighted in gold foil and paired with a lovely blue ink color for the rest of the touch.
To be a little different, we also printed the response card on a matching blue stock in white ink. This bride is a big fan of Beauty & the Beast, so we included an ever so subtle reference with the "Be our guest!" wording on the response card. The responses are paired with a deep gold envelope, so together they pull out all the best parts of the gold flower invitation! Everything got tucked into a shimmery ivory envelope printed with guest addresses in blue.

This gold flower invitation is just one example of our many custom design projects. Call us today at 843.860.8308 or drop us a line at info@dodelinedesign.com to discuss your wedding — we work hard to create a personalized wedding paper experience for brides all over the world.
Photo credit: Jessi Nichols