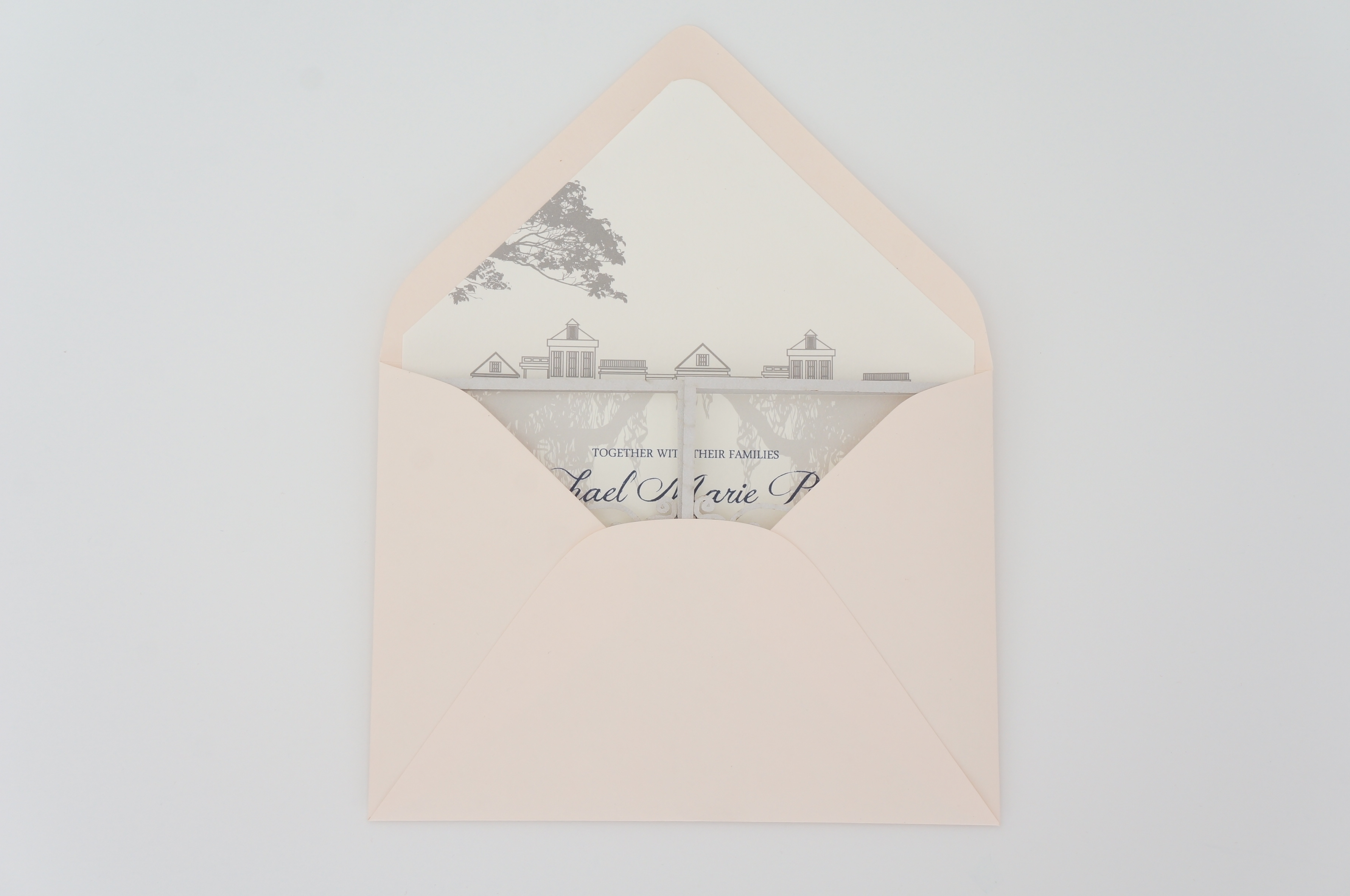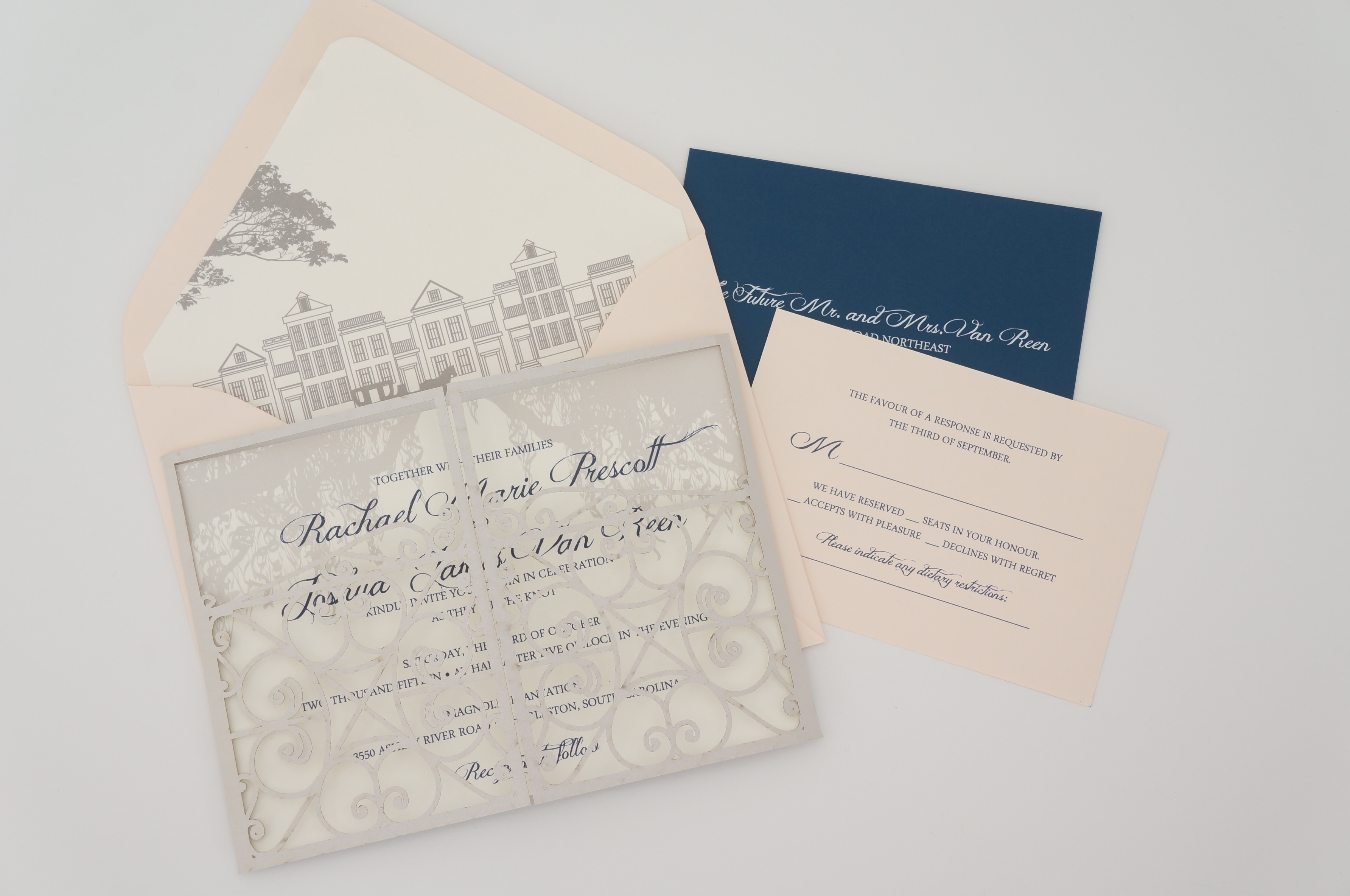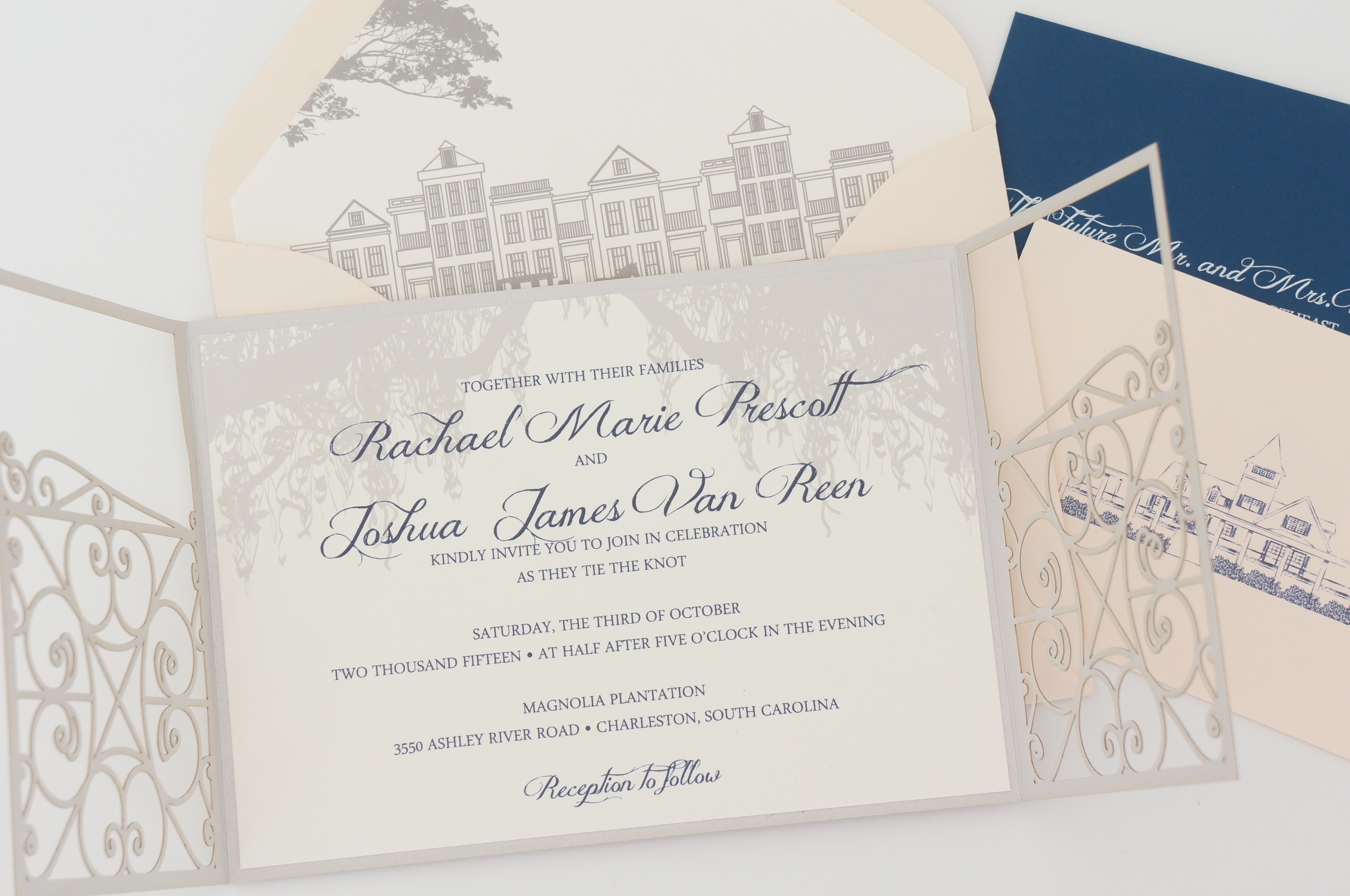 magnolia plantation wedding invitation
This Magnolia Plantation wedding invitation is very special! A wrought iron gate on the property was recreated in a silver cardstock lasercut. The gates open to reveal a beautiful navy and gray invitation with an oak tree draped in Spanish moss. A sweet response card printed on blush card stock features the Magnolia Plantation house on the back and will be sent back to the bride and groom in a navy envelope with white print. The whole packet slips inside a blush envelope with a custom Charleston envelope liner.

This Magnolia Plantation wedding invitation is just one example of our many custom design projects. Call us today at 843.860.8308 or drop us a line at info@dodelinedesign.com to discuss your wedding — we work hard to create a personalized wedding paper experience for brides all over the world.