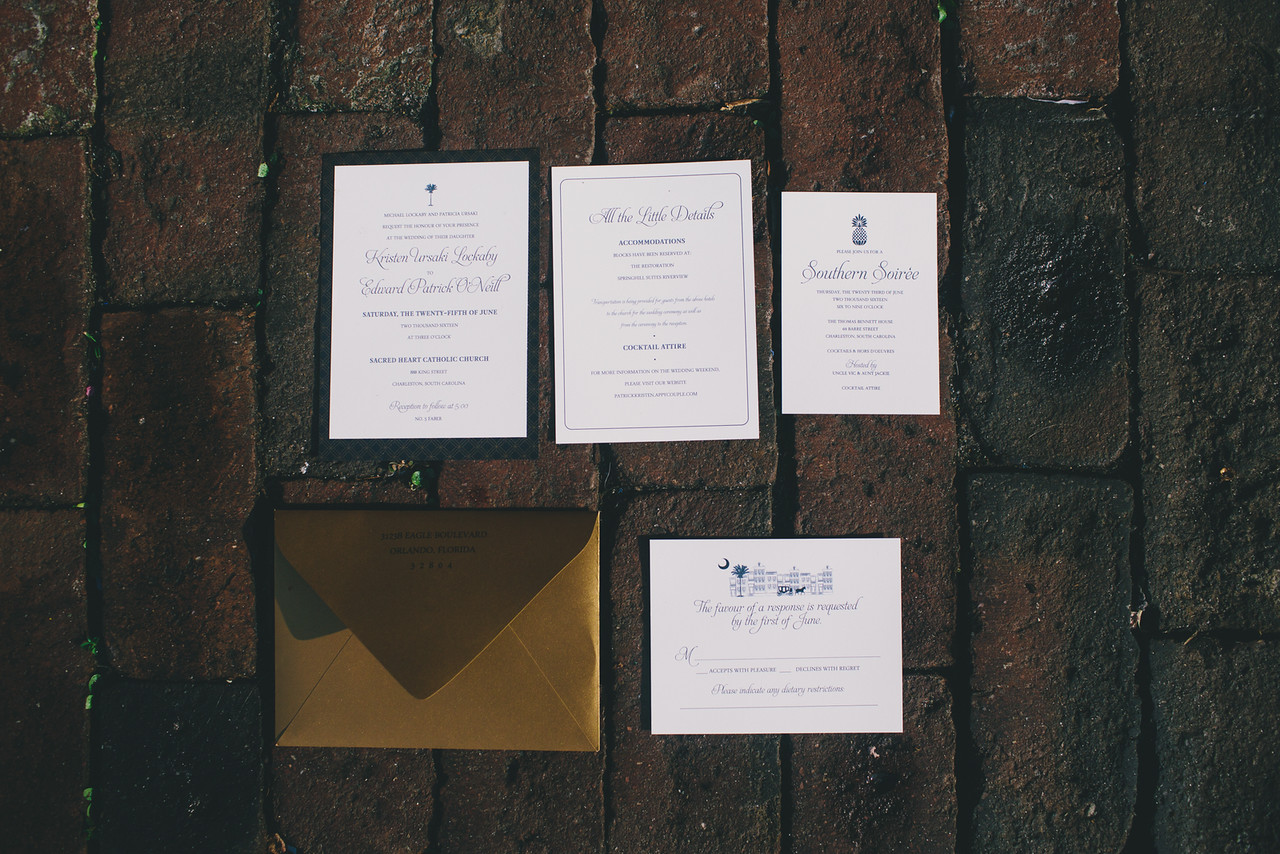 palm tree invitation
This palm tree invitation is very personalized to a Charleston wedding but also still quite glamorous. With a deep navy & gold patterned backed behind the invitation and simple navy text, it definitely sets the state for a formal & classy affair! Included with the suite was a response postcard which makes it a cinch for your guests to respond. Additionally, a details card that mentioned hotels & the website were added + an invitation to a rehearsal dinner for some guests. Everything was tucked into a beautiful deep gold invitation envelope.

This palm tree invitation is just one example of our many custom design projects. Call us today at 843.860.8308 or drop us a line at info@dodelinedesign.com to discuss your wedding — we work hard to create a personalized wedding paper experience for brides all over the world.
Photo Credit: Hyer Images