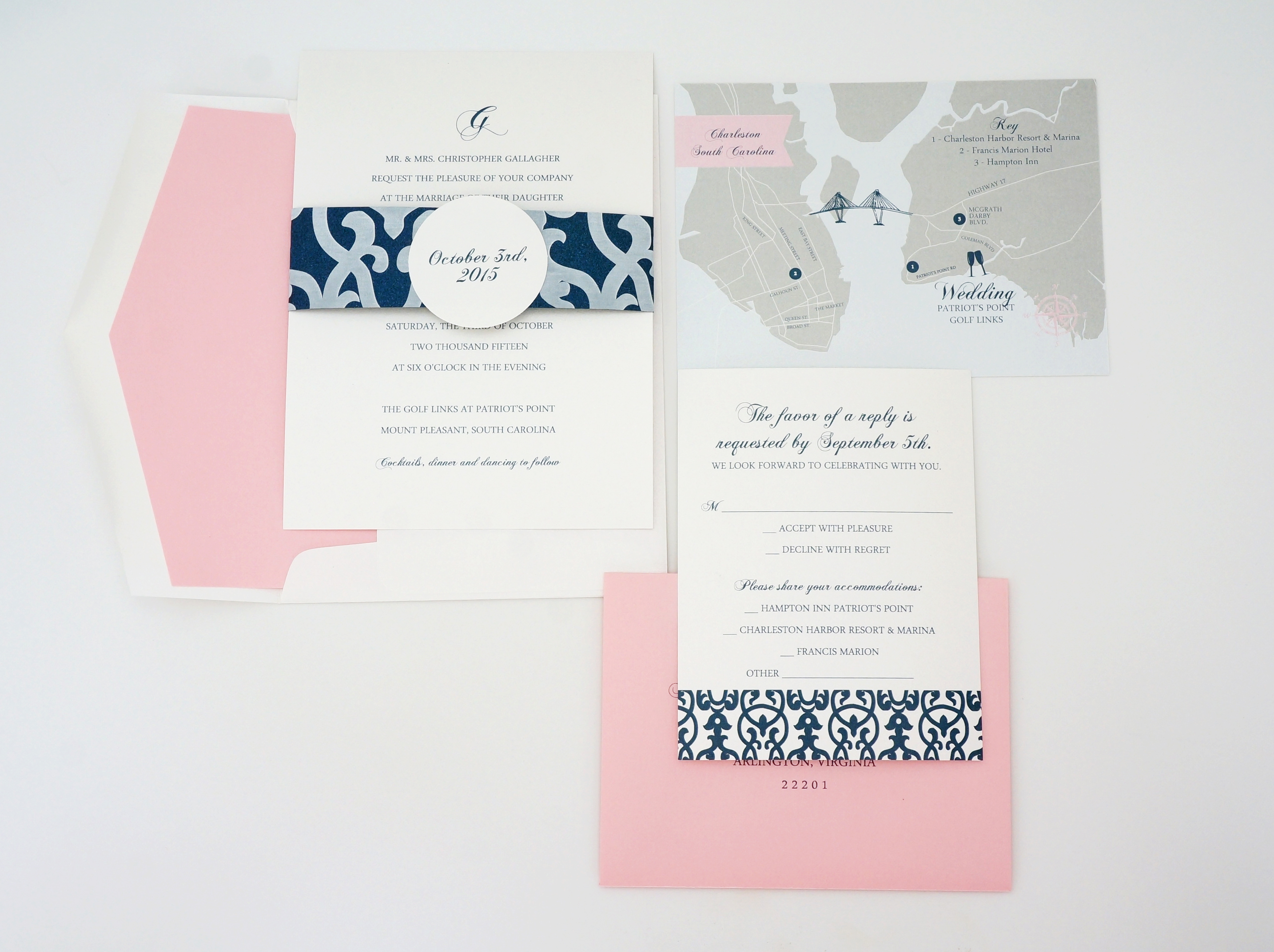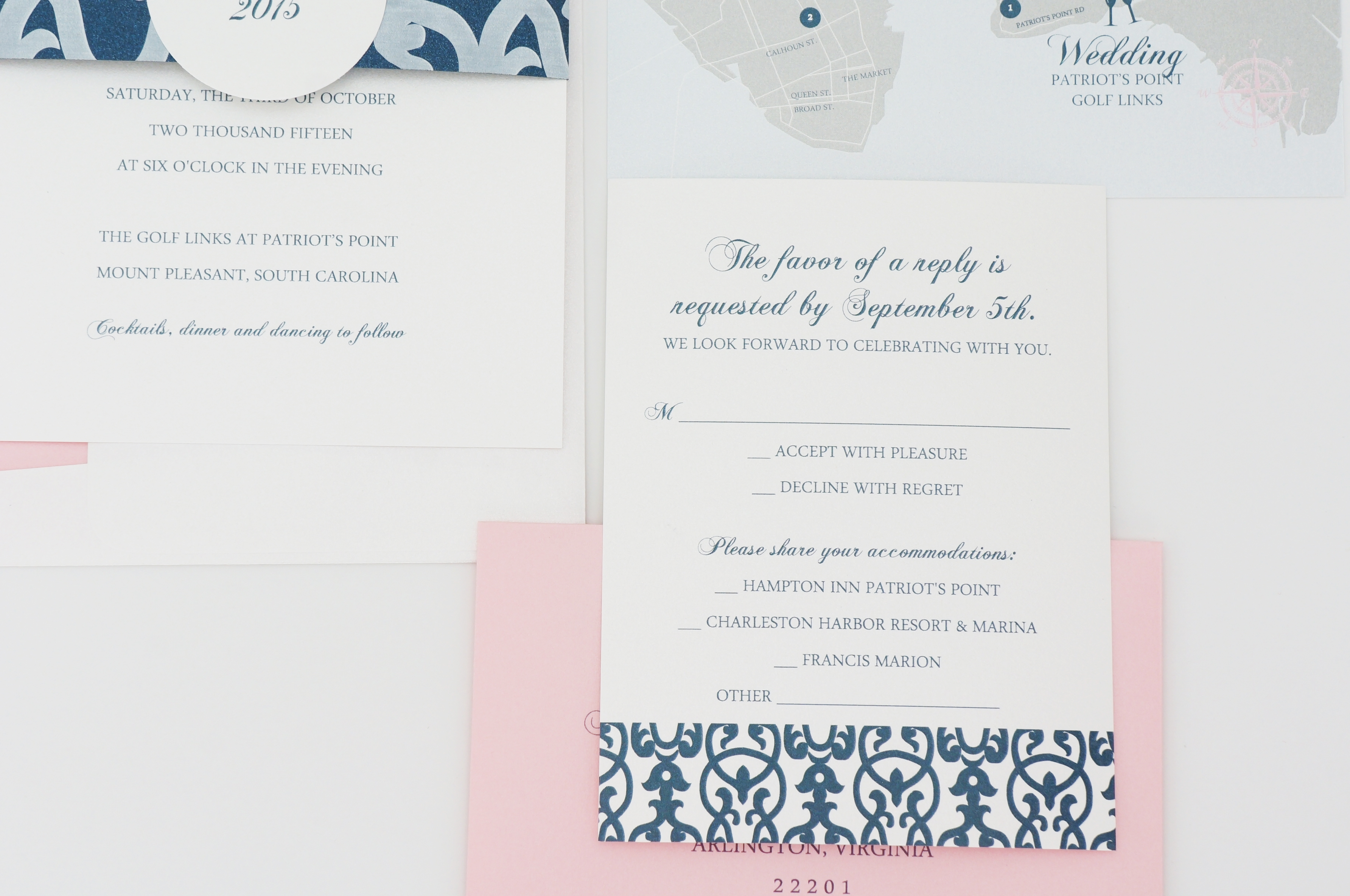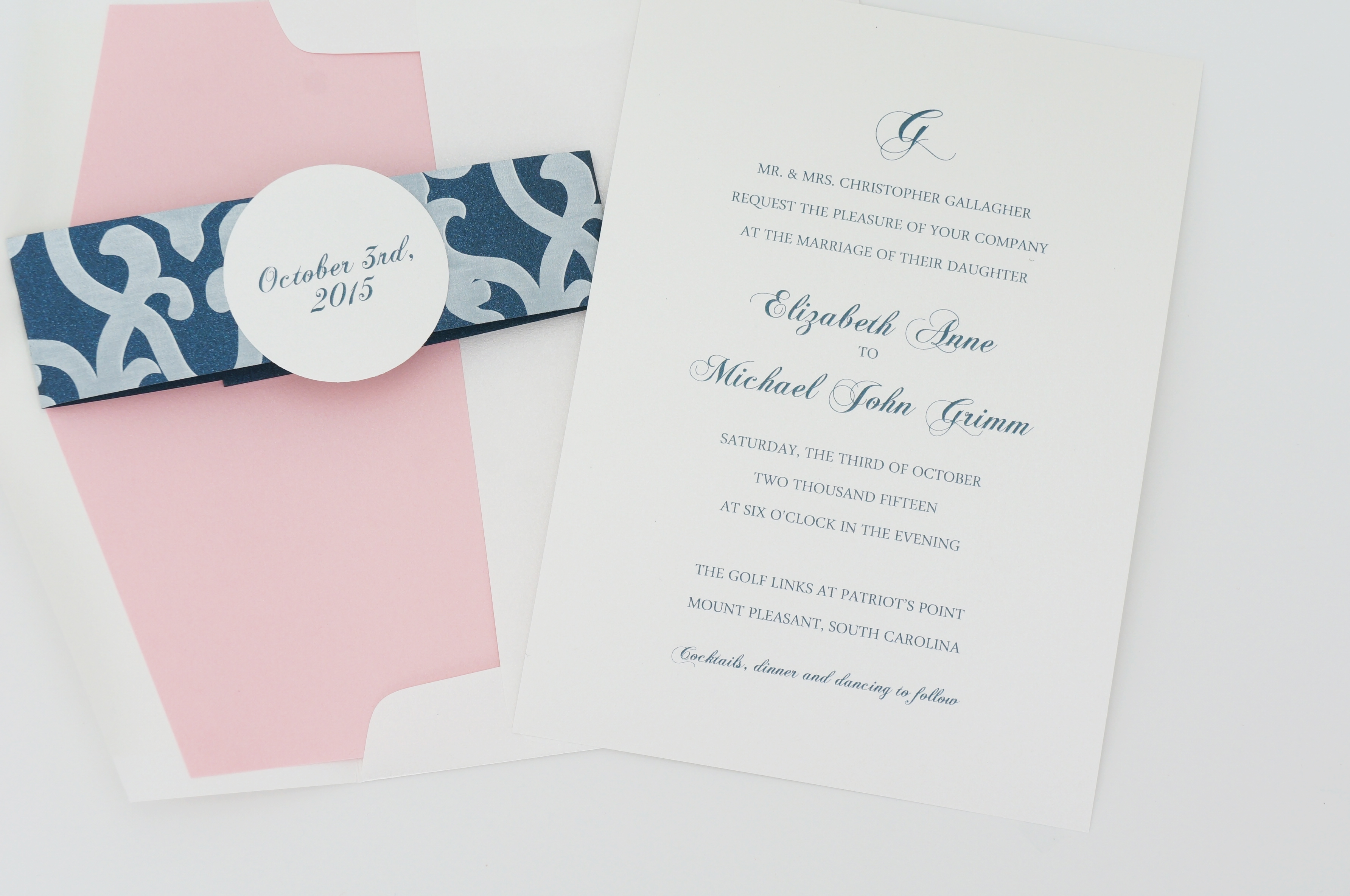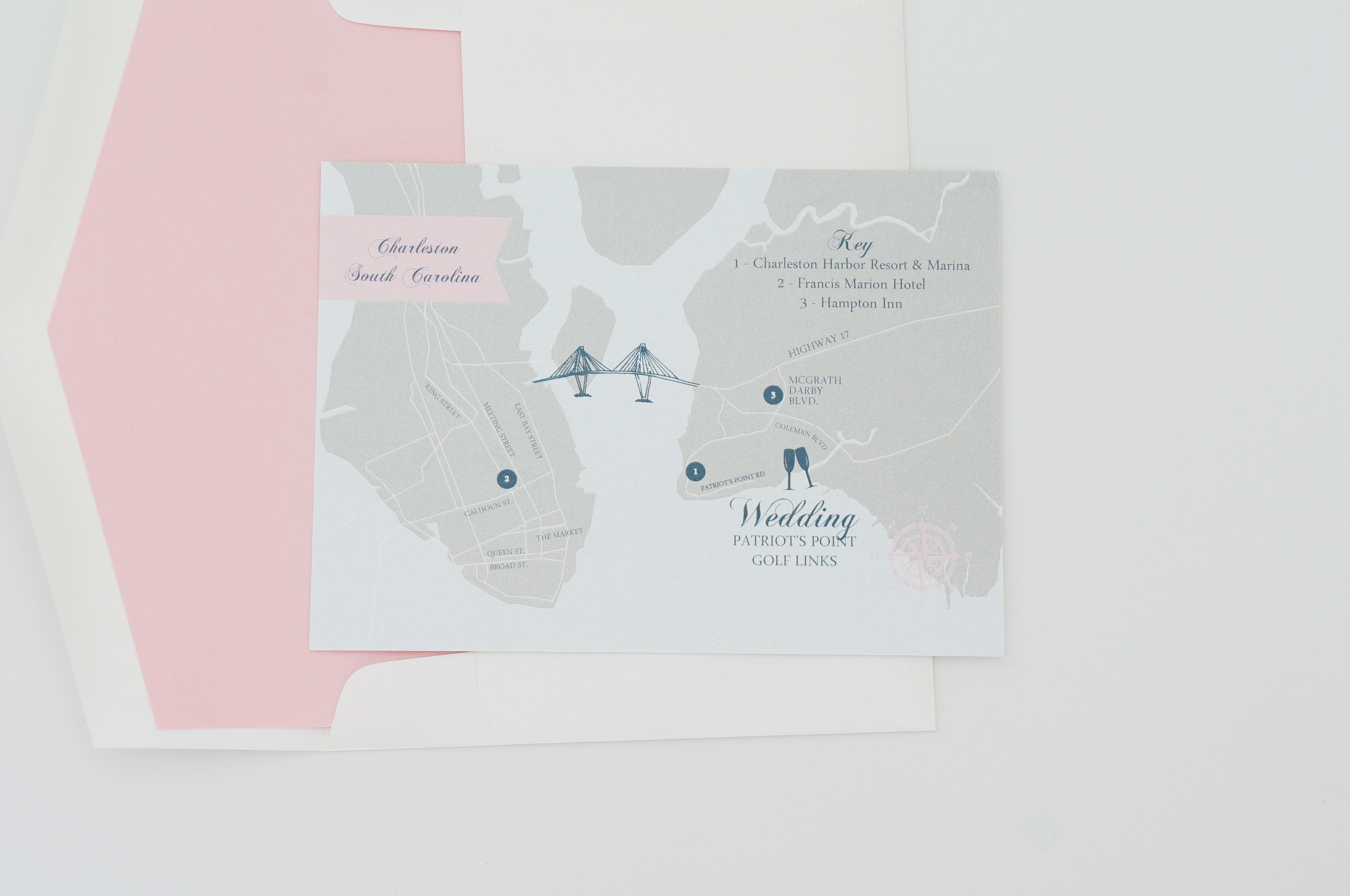 navy & pink patriots point invitation
This Patriots Point invitation is done in a navy & pink color combination with everything printed on a beautiful shimmery paper stock. To personalize the design even more, the bride's table runner fabric was recreated and printed on the belly band and response card as a fun accent. A pink envelope liner matches the response card envelope. To finish it off, a custom designed wedding map lets guests know the locations for all of the wedding events.

This Patriots Point invitation is just one example of our many custom design projects. Call us today at 843.860.8308 or drop us a line at info@dodelinedesign.com to discuss your wedding — we work hard to create a personalized wedding paper experience for brides all over the world.