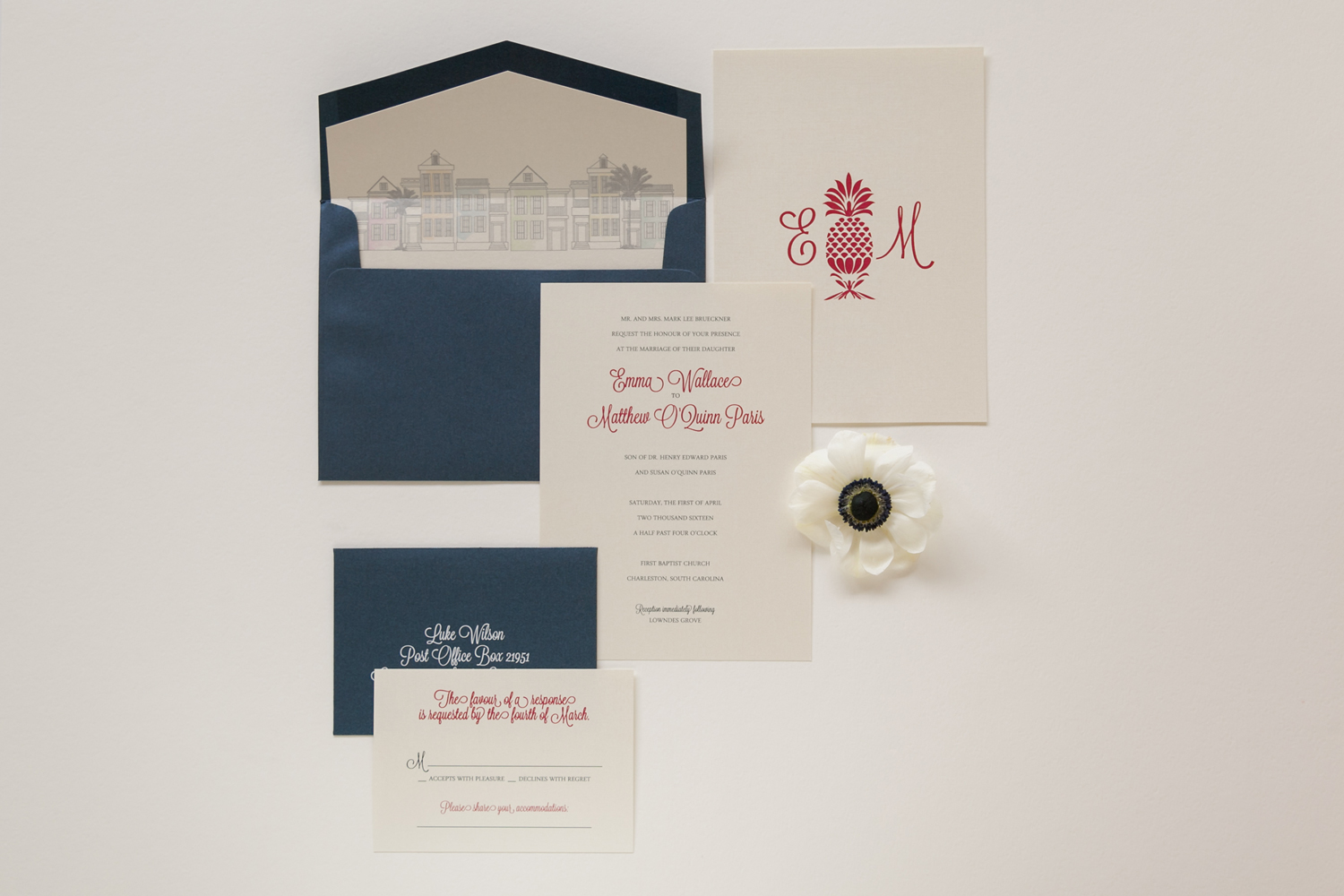 pineapple monogram invitation
Pineapple monogram invitation is perfect for a Charleston wedding! The front of the invitation itself is quite simple and classic in a pretty navy & deep red color scheme. The pineapple monogram appears on the back of the invitation. The response card also uses a simple pretty design paired with a shimmery navy response envelope. Everything is tucked into a matching shimmery navy envelope that's lined with Charleston single houses with a touch of the "Rainbow Row" colors done in watercolor. A beautiful way to personalize to the destination but still have a classic, timeless invitation! Everything is printed on an ivory shimmer stock.

This pineapple monogram invitation is just one example of our many custom design projects. Call us today at 843.860.8308 or drop us a line at info@dodelinedesign.com to discuss your wedding — we work hard to create a personalized wedding paper experience for brides all over the world.
Photo Credit: Seastar Arts