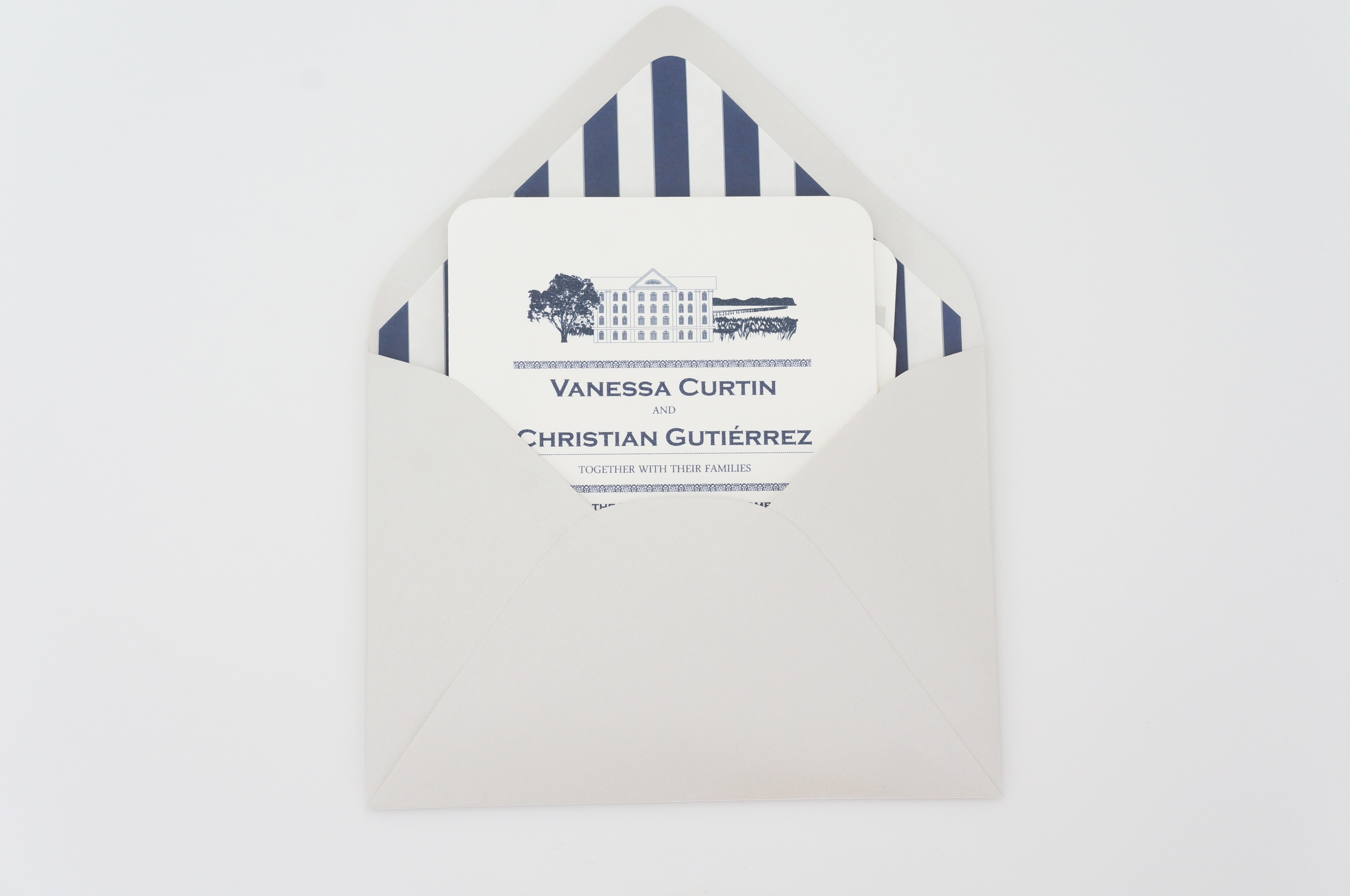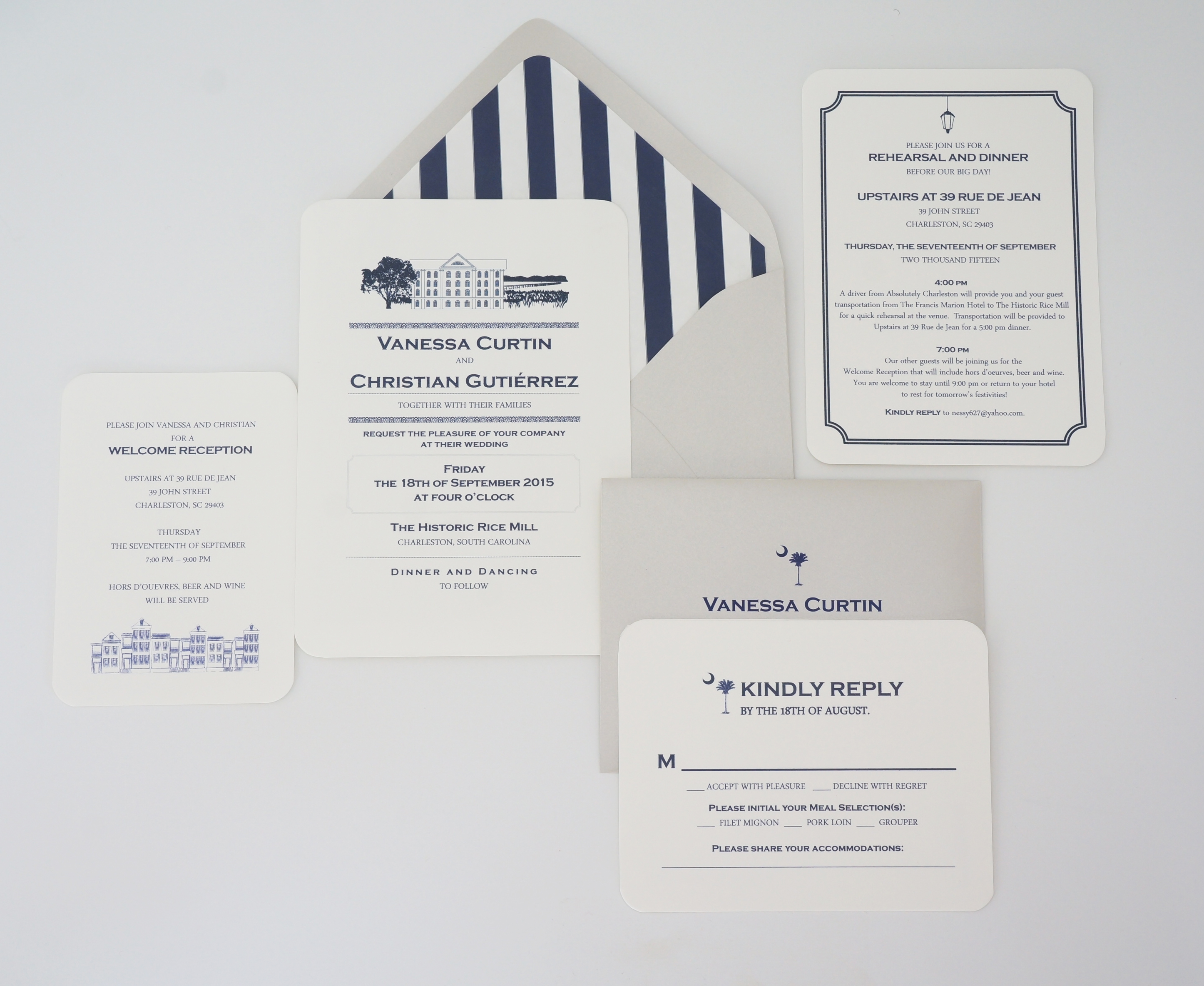 rice mill wedding invitation
This Rice Mill wedding invitation celebrates the venue and Charleston with a Rice Mill illustration, Charleston single houses, the palmetto tree & a gas lantern. The navy and silver combo paired with a wide stripe envelope liner add a little bit of nautical flair. To make it easy for guests to plan, a welcome reception invitation was included in all guests' packets, while the rehearsal dinner was placed only in the wedding party's invitations.

This Rice Mill wedding invitation is just one example of our many custom design projects. Call us today at 843.860.8308 or drop us a line at info@dodelinedesign.com to discuss your wedding — we work hard to create a personalized wedding paper experience for brides all over the world.